Foundation Transport and Installation Wanted for 900 MW German Offshore Wind Farm
EnBW has opened a tender looking for a company to transport and install the foundations for the He Dreiht offshore wind farm.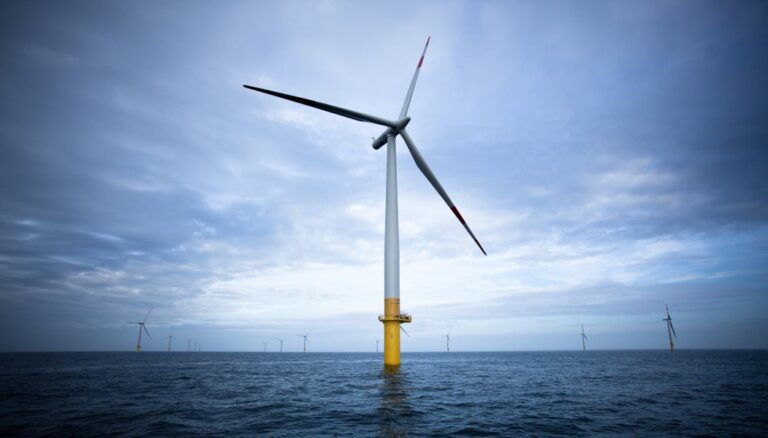 The selected company will be in charge of the transport and installation of the transition pieces and monopiles, including the anode cages and grouted connection at the German project.
The scope also includes the installation of scour protection, including the supply of rock materials, handling, storage and logistics at the base port, as well as secondary, rest and potential repair works.
The start of offshore works is expected in the first quarter of 2024. The duration of the contract is from 1 January 2022 to 31 October 2024.
Interested companies are free to submit their applications for the tender by 18 March 15:00 local time.
German company Jörss — Blunck — Ordemann will provide a detailed design of wind turbine substructures and foundations for He Dreiht.
EnBW secured rights to develop the 900 MW project in April 2017 by placing a zero-subsidy bid in the first competitive tender in Germany.
The wind farm will feature turbines with an individual rated capacity of at least 7 MW, scheduled to be commissioned by 2025.