South Korean Pair to Develop Offshore Wind Substation
Daewoo Shipbuilding & Marine Engineering (DSME) and Korea Electric Power Corporation Engineering & Construction (KEPCO E&C) have signed a Memorandum of Understanding (MoU) to develop an offshore wind substation.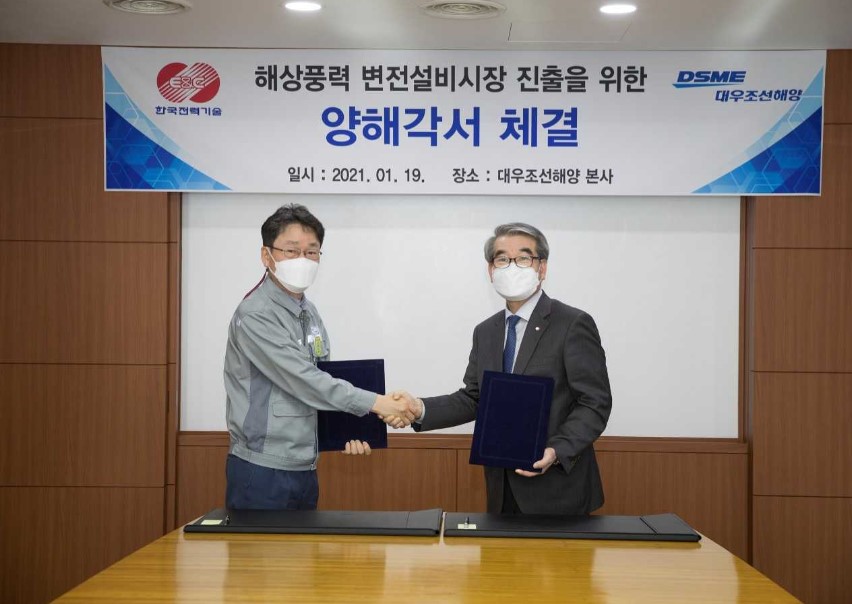 The South Korean companies plan to jointly research and develop the offshore substation both for the shallow and deep waters, as well as further expand their business targets to the overseas market.
DSME will lead the joint research based on its comprehensive design and production technology specialized for offshore wind.
According to the parties, KEPCO E&C will take a role based on its design and construction ability specialized for electrical facilities.
"This agreement is an opportunity to take full advantage of the excellent technologies that DSME has accumulated, and we believe that the combination of the valuable technologies of both companies will result in a huge synergy in the offshore wind market," said Je-Hyouk Woo, Head of Engineering & Technology Unit of DSME.