Harren & Partner Buys Wind Lift I Jack-Up Vessel, Launches SAL Renewables
The parent company of SAL Heavy Lift, Harren & Partner Group, has added the Wind Lift I jack-up vessel to its fleet and launched SAL Renewables, a specialised company that will operate in the offshore wind sector.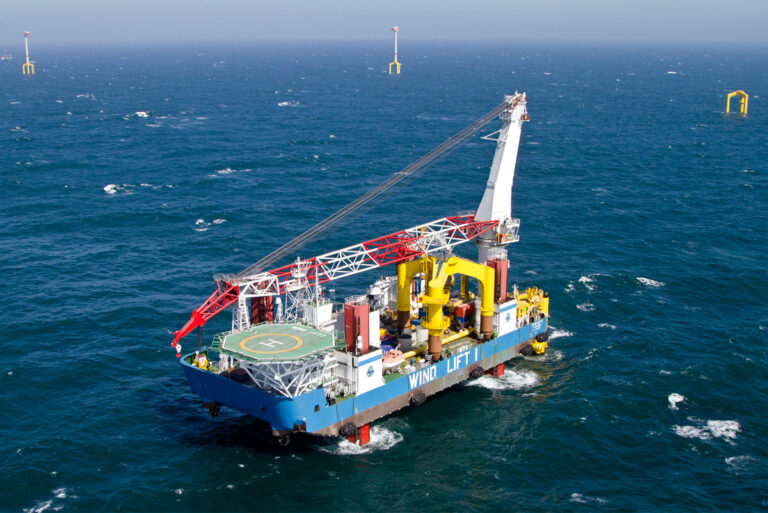 SAL Renewables is entering the market as a supplier of specialised vessels as well as maintenance and installation solutions. The new company is not involved in any traditional heavy lift shipping operations, which are performed by SAL Heavy Lift as the transport and logistics arm, and will thus complement SAL's existing services in the offshore wind sector.
In 2017, Harren & Partner Group became the technical manager of Wind Lift I, a 2010-built dynamic positioning (DP) jack-up crane vessel owned by Ocean Breeze Energy.
The vessel was recently deployed for a hydraulic hammer test as part of an offshore wind project in the North Sea, where it demonstrated its capabilities despite for the season's unpredictable weather patterns, according to SAL.
"Wind Lift I represents an important enhancement of our fleet. It extends our scope of action to provide our customers with comprehensive, yet customised solutions", said Heiko Felderhoff, Managing Director of SAL Renewables. "Wind Lift I is a highly adaptable vessel. There are only few things that it can't do, it's kind of like a Swiss army knife. This asset makes for a great start for our new venture with SAL Renewables".
In addition to Wind Lift I, SAL Renewables also holds access to the offshore DP2 heavy lift vessel Blue Giant.