HST and Boluda to Form Offshore Wind Joint Venture in France
Boluda France and HST Marine have signed a Memorandum of Understanding (MOU) to establish a joint venture company providing crew transfer services to the offshore wind market in France.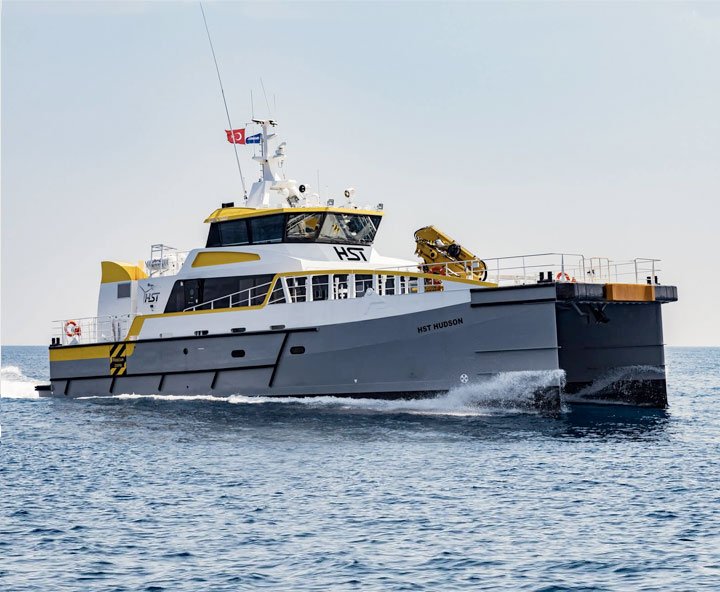 The UK-based HST owns and operates seven crew transfer vessels and has so far carried out over 50,000 technician transfers to offshore structures across the European offshore wind market.
Boluda France operates a fleet of 75 tugs and 30 service vessels in 15 harbours and terminals in France, Africa and the Indian Ocean. The Marseille-based company provides maritime services such as harbour and terminal towage, deep sea towage, piloting, mooring, and offshore crew transfer. In France, the company has six operational bases located in Saint Nazaire, La Rochelle, Brest, Le Havre, Dunkirk, and Marseiille-Fos.
"We are very excited to work with Boluda France to establish a high quality service for the French Offshore Wind Market, we are likeminded, quality driven and will form a great team, Boluda's history, network and structure along with our industry expertise will be a fantastic package for our clients, current and new," HST's CEO Tom Nevin said.
The MoU with HST marks Boluda France's entry into the offshore wind CTV segment.
"We are delighted to step in the offshore wind industry together with HST to provide clients with a combination of industry expertise and strong local content," Boluda France's CEO Denis Monserand said.
"HST's philosophy of quality services has been very successful and we are convinced that by joining forces we will become an effective and reliable supplier for the offshore wind industry in France."
With the six projects selected in 2012 and 2014, the 600 MW Dunkirk tender held in 2019, the four demonstration floating wind projects under development, and the plan to put additional 8.75 GW of offshore wind capacity to tender, France will have up to around 12.4 GW of fixed-bottom and floating offshore wind capacity either in operation or under development by the end of 2028.