Wind Orca Getting New Crane from NOV
Cadeler, formerly known as Swire Blue Ocean (SBO), has contracted NOV to replace the crane on its jack-up vessel Wind Orca.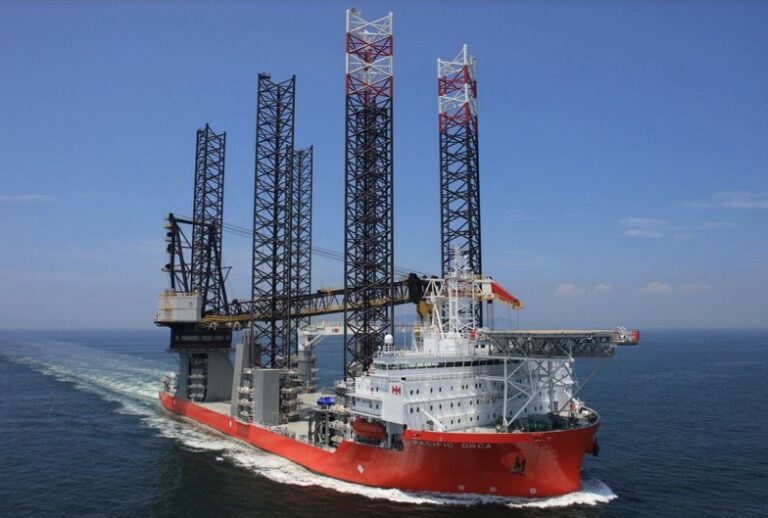 The contract also includes the option for NOV to replace the crane on the jack-up vessel Wind Osprey.
Replacement of the crane on Wind Orca is expected to begin in October 2023, with completion in March 2024.
The new crane will have a lifting capacity of 1600 metric tons at a radius of 40 meters, with the main hook at a height of 159.7 meters above the main deck. Currently, Wind Orca has a 1200 metric tons lifting capacity at a radius of 31 meters.
"As we communicated in connection with our listing earlier in the year, replacement of cranes on our existing vessels is an important strategic priority for Cadeler," said Mikkel Gleerup, CEO of Cadeler.
"The market we are in is changing, and to continue our growth trajectory, we need to be ready for the future and fully meet the needs of our clients. With this important announcement, we signal a strong intention to do just that, and once the new crane is in place, Wind Orca will remain state of the art and future proof."
In October, Swire Pacific Offshore announced its subsidiary Swire Blue Ocean (SBO) is undergoing full rebranding and is renamed to Cadeler to reflect the company's Scandinavian maritime heritage.
It was also revealed that the two jack-up vessels, then named Pacific Orca and Pacific Osprey, are planned to be fitted with new cranes that would enable them to handle future offshore wind turbines