Borssele 1 & 2 Fully Commissioned
Ørsted's first offshore wind farm in the Netherlands, Borssele 1 & 2, has been fully commissioned.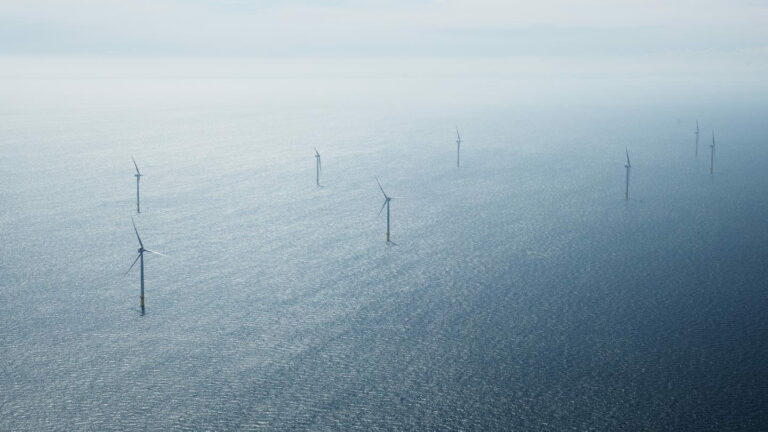 Located 22 kilometres off the coast of the province of Zeeland, the 752 MW project has now become the largest offshore wind farm in the Netherlands and the second largest operating offshore wind farm in the world, providing enough green electricity to power one million Dutch households.
"We're proud that we've commissioned our first offshore wind farm in the Netherlands, who is among the global frontrunners in the energy transition. With Borssele 1 & 2 as the first step, we wish to make a significant contribution to the Dutch transition from fossil to renewable energy", said Henrik Poulsen, CEO and President of Ørsted.
The first of the 94 Siemens Gamesa 8 MW turbines was installed in mid-April, shortly after which Borssele 1 & 2 delivered its first power, with the last wind turbine put into place in early September.
The developer had initially planned to hold an inauguration ceremony in early October, which did not take place due to restrictions on gatherings caused by the COVID-19 pandemic.
"We're proud that we completed this large-scale clean energy project on time and within budget during the COVID-19 pandemic, while maintaining our focus on health and safety", Poulsen said in the developer's official announcement on the project's commissioning.
Offshore construction at the project site started in January, when the first monopile foundation was installed. The Borssele Alpha offshore substation, through which Borssele 1 & 2 is delivering power to the Dutch grid, was built by TenneT and ready for operation in September 2019.
The jack-up vessels Sea Installer and Sea Challenger from DEME Offshore were used for the installation of the wind turbines, while the Innovation jack-up was deployed for foundations work. Van Oord's cable-laying vessel Nexus has transported and installed the wind farm's inter-array cables.
Along with Siemens Gamesa for the turbines, the project's main suppliers were Sif, Bladt, EEW SPC, and EEW OSB for the foundations and Nexans for the cables.
"Together with our suppliers, our construction team has successfully installed this wind farm at high quality in less than nine months. By introducing additional health and safety measures offshore as well as onshore, we were able to continue construction during a global pandemic", said Flemming Thomsen, Ørsted's Senior Programme Director for Borssele 1 & 2.