Sunrise Wind has purchased a facility in Suffolk County, New York, that will serve as the regional Operations and Maintenance (O&M) hub the offshore wind joint venture between Ørsted and Eversource.
Located in East Setauket, the Town of Brookhaven, the Research Way O&M facility will also be used to help support the joint venture's portfolio of wind farms in US Northeast.
In addition, the joint venture is progressing its plans to make Port Jefferson harbor the home port of the first-ever American-flagged, Jones Act-qualified Service Operations Vessel (SOV), which will support Sunrise Wind, the South Fork Wind project serving Long Island, and other projects in the joint venture's portfolio.
Together, the Research Way O&M facility and the Port Jefferson harbor home port will create about 100 permanent direct jobs for the region, as well as significant indirect and induced jobs, the developers said.
"This is a major moment and inflection point for New York and Long Island, as we move from promises made to promises kept for New York," said David Hardy, CEO, Ørsted Offshore North America.
"We are working hand-in-hand with the stakeholders here on Long Island and are delivering good-paying green jobs, as well as clean, renewable energy for New York. As the global leader in offshore wind, we are looking forward to helping our friends in New York reach their ambitious green energy and economic recovery goals."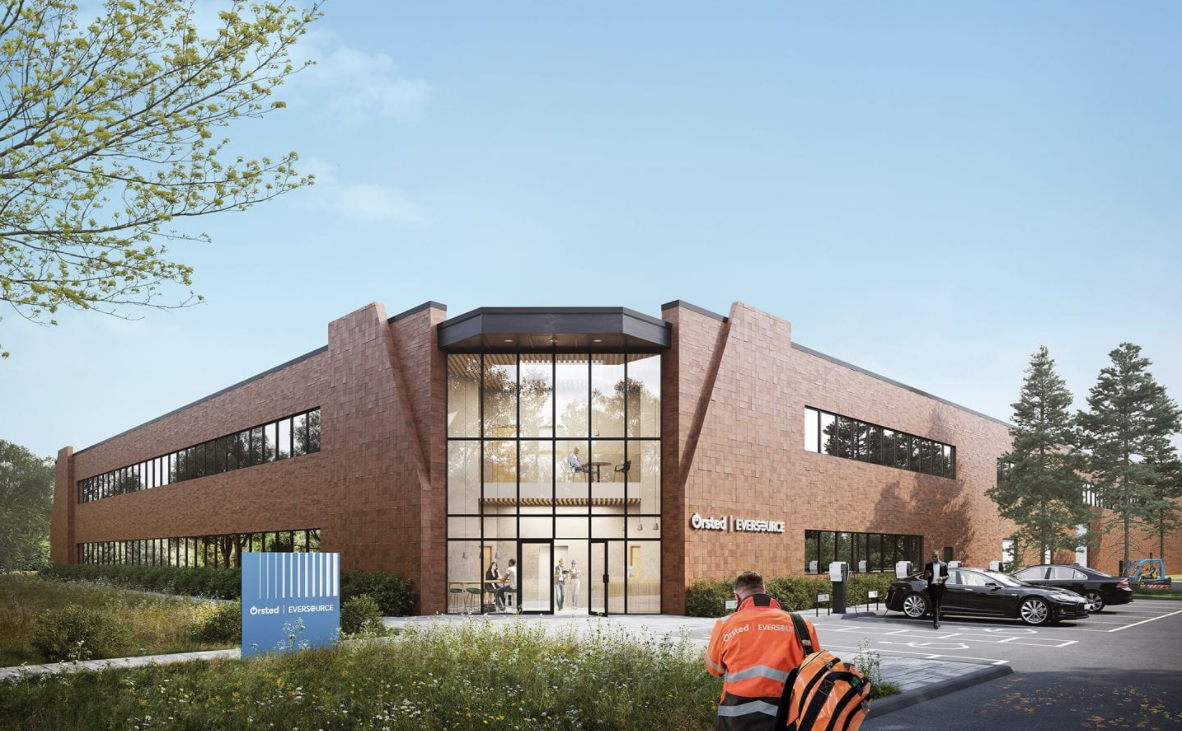 The nearly 60,000-square foot, multi-purpose Research Way facility will house members of the permanent staff of Sunrise Wind and South Fork Wind, among other teams, including positions such as technician, warehouse coordinator, contract manager, head of site, and other offshore and onshore jobs.
The facility will be renovated to include custom office and warehouse space to handle marine coordination, contract and site management, as well as spare parts storage, among other activities.
"Under Governor Cuomo, offshore wind is a cornerstone of the State's pathway to a clean energy future and New York is harnessing the power of this rapidly growing industry to bring billions of dollars of investment and create thousands of good-paying jobs for New Yorkers," said Doreen M. Harris, Acting President and CEO, NYSERDA.
"NYSERDA is proud to work with Ørsted and Eversource on their Sunrise Wind project and looks forward to seeing this new Operations and Maintenance Hub provide critical support for not only New York's largest project, but the regional development of offshore wind."
The facility will also serve as the base of operations for Ørsted Offshore North America's Head of Operations, Mikkel Maehlisen.
"The deep-water harbor in Port Jefferson, combined with the talent pool and resources on Long Island, make the area ideally-suited to serve as a regional O&M hub for our Northeast offshore wind farms," Maehlisen said.
"We're eager to begin our work there and become members of the local community."
The Projects
Sunrise Wind is an approximately 880 MW wind farm located more than 30 miles east of Montauk Point. New York State selected Sunrise Wind in a competitive solicitation in 2019 as one of NYSERDA's inaugural offshore wind farms. It is currently the largest offshore wind project in New York, and one of the largest on the US Atlantic Coast.
Ørsted and Eversource are also developing New York's first offshore wind farm, the 132 MW South Fork Wind project to serve Long Island.
Photo: Sunrise Wind/Illustration
Related news
List of related news articles