North East of England's Tees Valley is aiming to turn Teesside into "UK's premier offshore wind location" with a project to develop a GBP 90 million quay at South Bank on the River Tees.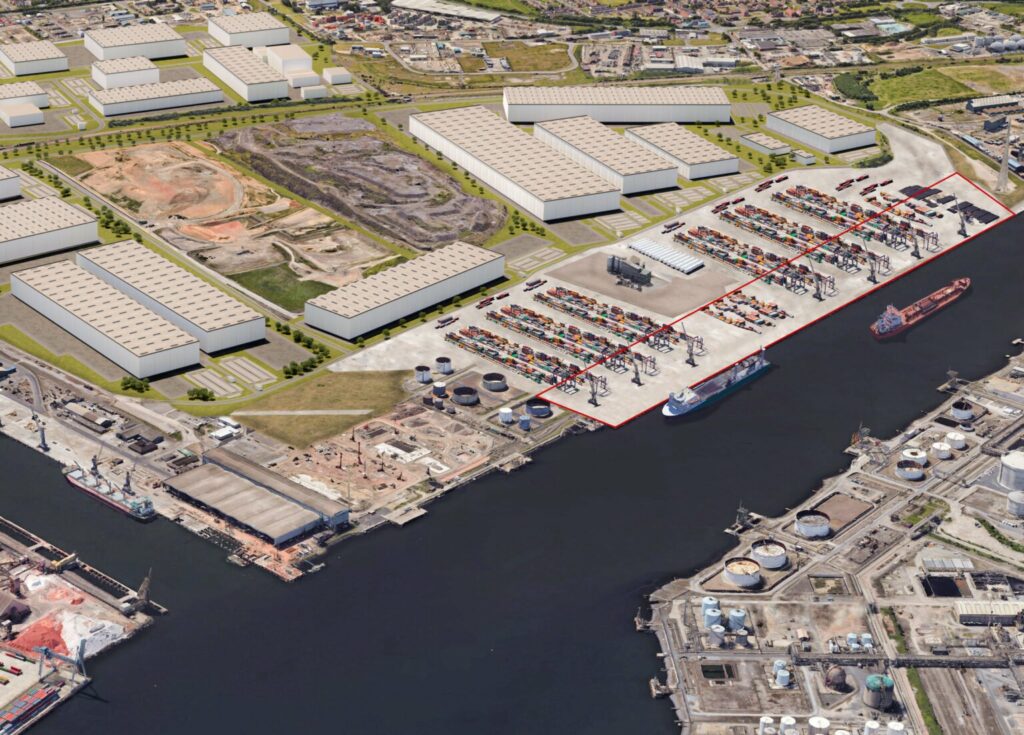 The work on the South Bank Quay is due to begin in August 2021, with completion expected by the end of 2022, in time for exporting wind turbines to the Dogger Bank Wind Farm, which, located 60 miles off the North-East cost, will become the world's largest offshore wind farm.
Phase one of the project will see 450 metres of the new quay facility built at one of the deepest ports along the east coast of England. The second phase of works will see an additional 600 metres of quay being developed.
As part of the new facility, a GBP 11million, 50-metre wide heavy-duty hardstanding loading facility will be created and primed to support logistics and manufacturers, including in the offshore wind industry.
A planning application for the project was submitted to Redcar and Cleveland Borough Council this week, along with the relevant marine licence.
The new heavy-lift quay is expected to provide crucial access from the River Tees to the 4.5 million sq ft of manufacturing, storage and office space on South Bank, which is hoped could be used for the production of offshore wind turbines for some of the biggest wind farms in the world.
"This huge area of unused land is in such a unique location and has so much potential to help us transform the whole of the Teesworks site into a global logistics and manufacturing centre creating thousands of well paid jobs for local people," Tees Valley Mayor Ben Houchen said.
"We've already announced plans to manufacture offshore wind turbines in the new 4.5million sq ft of state-of-the-art space we are building, and this new heavy lifting quay will give ships and international firms easy access to be able to transport not only these turbines, but also all the other exciting projects and businesses that will be located on site."
Photo: Tees Valley Combined Authority
Related news
List of related news articles