CWind Taiwan Nets BOP Contract for Formosa 1
CWind Taiwan has been awarded a balance of plant (BOP) contract for the Formosa 1 offshore wind farm.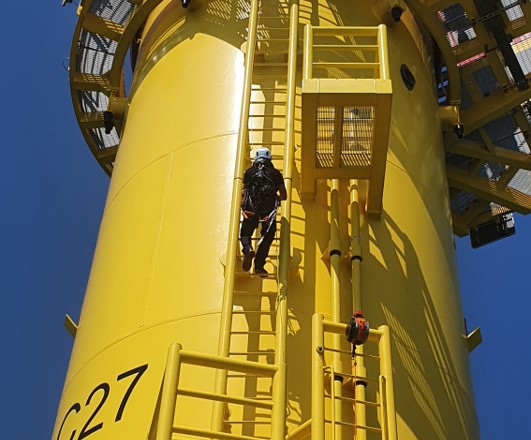 The company is providing inspection and maintenance services to the 22 turbines at Formosa 1 Phase 1 and Formosa 1 Phase 2 sites, including internal and external inspections and painting.
Under the contract, signed with Formosa 1 Wind Power Co. ltd (FOWI), CWind has deployed its Taiwan-flagged crew transfer vessel Ocean Surveyor 3 and its in-house technicians in September 2020.
Since Formosa 1 is the first offshore wind farm in Taiwan to move into the operations and maintenance (O&M) phase, the first team of Taiwanese technicians to graduate from CWind Taiwan's Global Wind Organisation (GWO) training school will work on the project, alongside their colleague senior technicians from CWind in Europe.
The Ocean Surveyor 3 CTV and its crew have been supporting the Formosa 1 project out of the Nanliao fishing harbour since 2016, and now have extensive knowledge of the sea conditions and familiarity with the local authorities there. The company will use the same port for its BOP campaign too, saying that utilising this location increases project efficiency as transit time is minimised.
Formosa 1 entered commercial operation on 27 December 2019.
The 128 MW wind farm consists of the 8 MW Formosa 1 Phase 1, inaugurated in May 2017, and the 120 MW Formosa 1 Phase 2 which was officially commissioned in November 2019.
Formosa 1's first phase comprises two Siemens Gamesa 4 MW turbines and the second phase features 20 Siemens Gamesa 6 MW turbines.