By Joost den Herder, Business Unit Manager Europe at ArcelorMittal Energy Projects
J-tubes support and protect cables between the bottom of the sea and the top part of the offshore wind foundation, where they are connected to the substation or the offshore wind turbine. J-tubes provide the necessary protection of the cables and are an essential part of any offshore wind foundation structure. The product consists of steel tubes which are bent into the required J or S shape to make up the full length of a J-tube.
The process of supplying J-tubes

ArcelorMittal Energy Projects has a strong track-record in the supply of J-tubes. In the year 2020 we have successfully supplied J-tubes for various offshore wind projects in the North Sea and Taiwan.
Our typical J-tube sizes are between 457mm and 610mm in diameter. Theses tubulars are supplied in seamless or welded condition, depending on the customer's and end user's needs.
Pipes are bent according to project requirements. When bending radius allows, cold bending is applied as this is a reliable and the most cost-effective option. Pipes can also be induction bent.
After the completion of bending, pipes are cut to length at required tolerances, including end bevels or internal tapering. Depending on customer specification, J-tubes are then being shot blasted and primed. Together with the J-tubes, the support structure (J-tube supports or guides) is often supplied as a complete package.
J-tubes are normally to be delivered in several batches, in line with foundation construction schedules. Our own warehouses across the globe provide the necessary flexibility for temporary storage of the products before shipment to project location.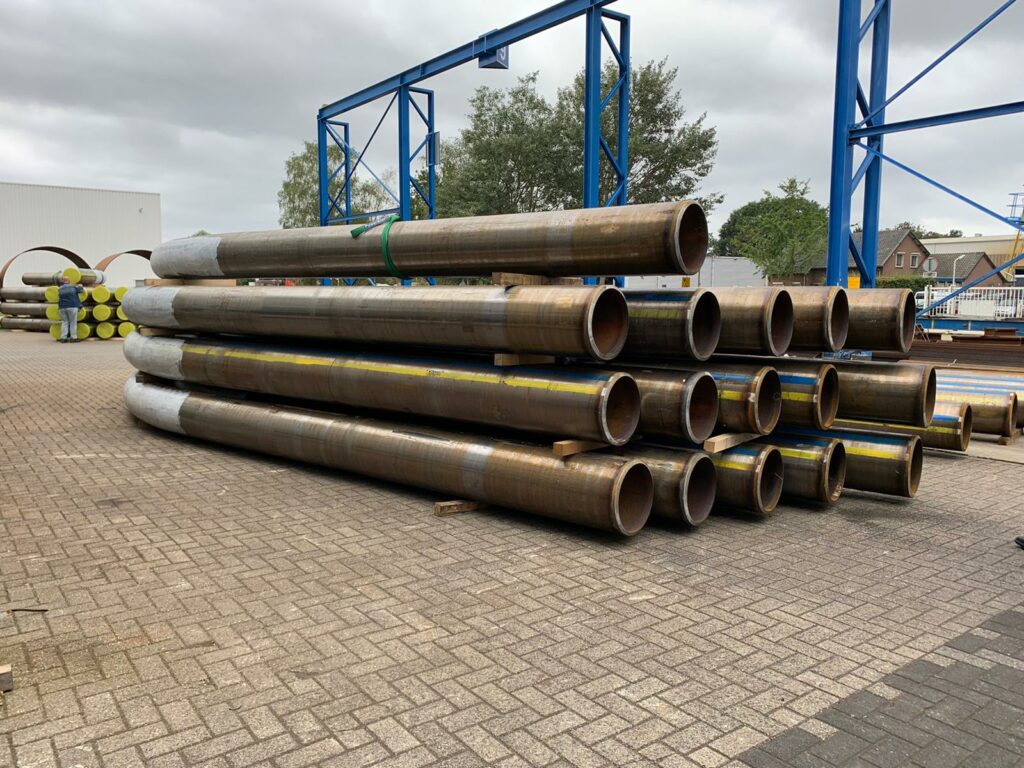 Adding value to your project

ArcelorMittal Energy Projects has a strong track record in the package supply of structural steel to EPCI's and Fabricators in the renewable energy industry. We supply structural steels for various offshore wind applications such as jacket foundations, transition pieces and substations.
Our thorough understanding of the industry standards ensures that our high yield structural steel conforms to stringent quality requirements and offshore wind specifications.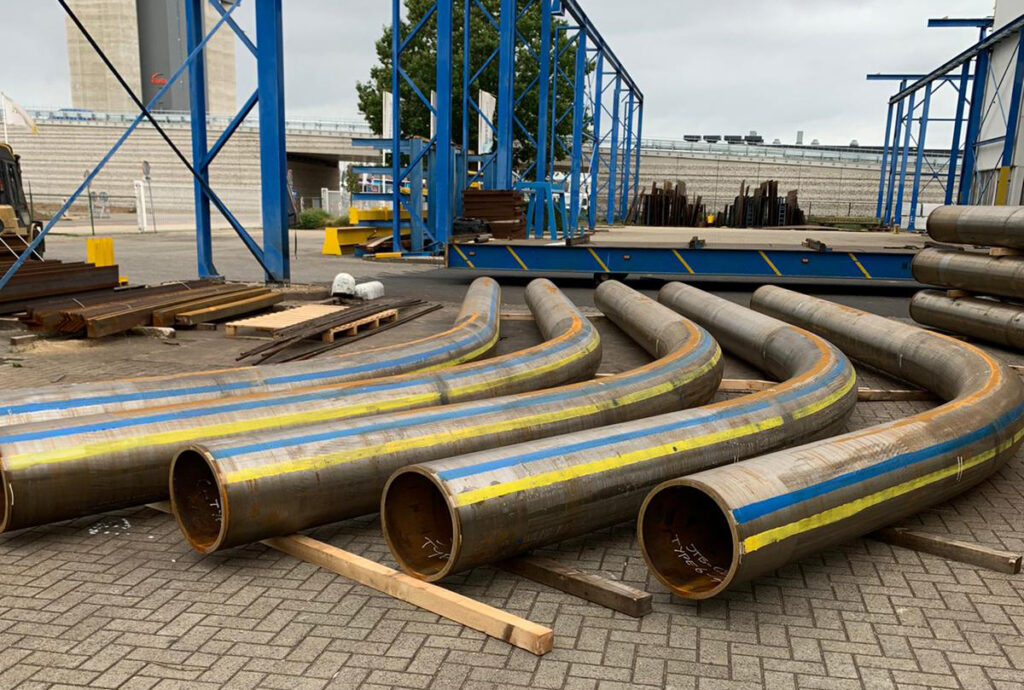 About ArcelorMittal Energy Projects
Energy Projects is ArcelorMittal's dedicated global organization for the supply of complete and customized steel solutions to the international energy sector. Our focus on long-term and sustainable partnerships with both our customers and suppliers is the driving force of our business. This is evidenced by our extensive project track record.
Being part of a large steel producer ensures access to high-end steel tube manufacturing facilities. As projects can run for a longer time period, we have the ability to provide pricing stability for the duration of the project. Furthermore, our international teams are ready to support customers with the following additional services:
technical support
quality control & inspection
tailor-made logistics
document control & project management
Feel free to visit our website or contact Joost den Herder for more information on our J-tubes offer.