Inch Cape Awards Foundation Design Contract
Sea and Land Project Engineering (SLPE) has won a contract to provide the turbine foundation concept design for the Inch Cape offshore wind project in Scotland.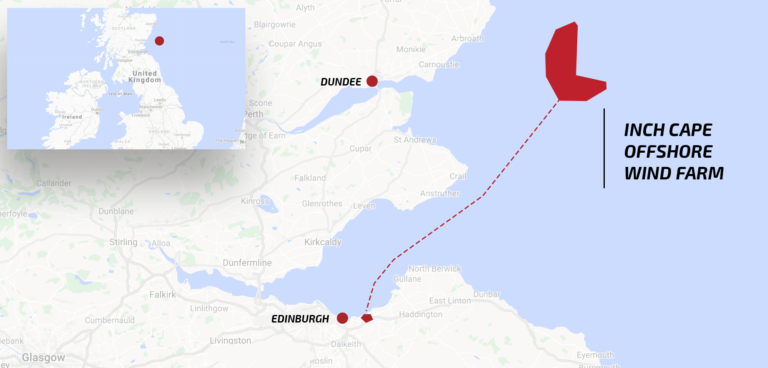 According to SLPE, the project site has varying seabed depths and ground conditions making it one of the most complex in Europe.
This is said to require structural, hydrodynamic and geotechnical engineering practice at every single turbine location.
The company added it will deliver a design for highly optimized structures through the use of 3D FEA "PISA-type" design methods at every turbine location in combination with high fidelity in-house engineering software.
Inch Cape is located in the North Sea around 15km off the Angus coastline at a site covering an area of some 150km2.
At the beginning of the year, Inch Cape Offshore Limited (ICOL) submitted a request to increase the maximum capacity of the wind farm from around 700 MW to up to 1,000 MW.