Heavy Hitters Join South Korean Floating Wind Project
Doosan Heavy Industries & Construction and Hyundai Heavy Industries have signed agreements with Korea National Oil Corporation to join the Donghae 1 floating offshore wind project in South Korea.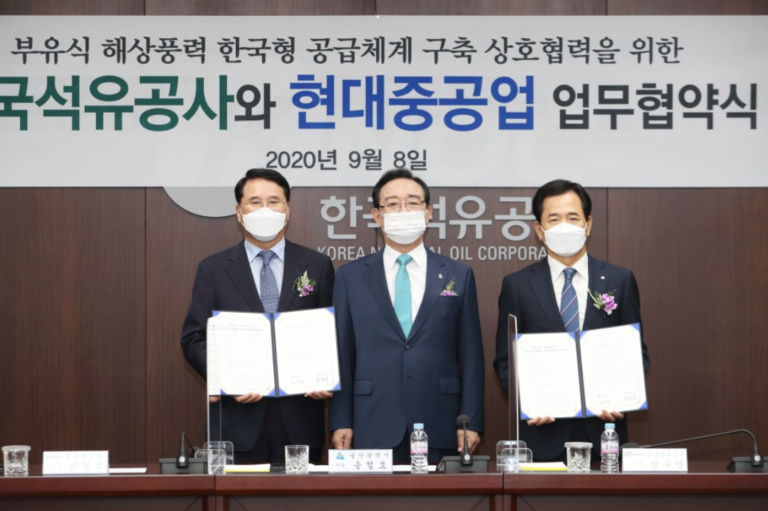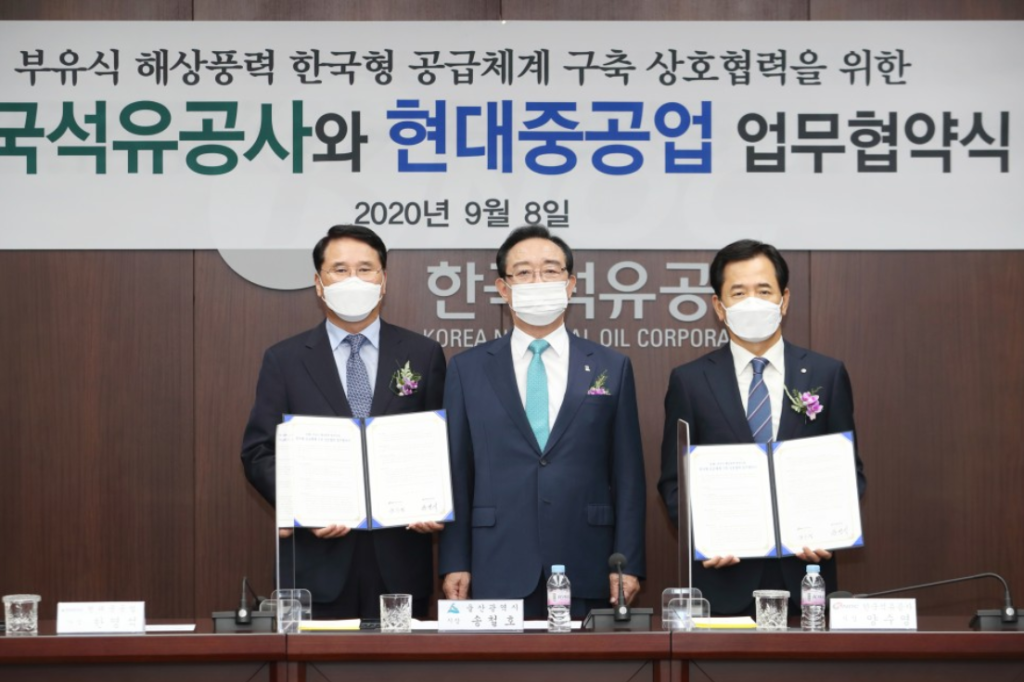 Under the agreements signed this week, Doosan Heavy will provide wind turbines for the project, and HHI, the world's largest shipbuilding company, will deliver floating foundations.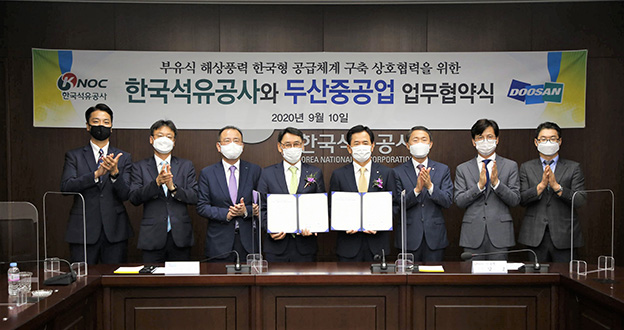 KNOC also said that it plans to sign similar agreements with the steel-maker POSCO and the power cable specialist LS Cable & System this month.
KNOC is developing the Donghae 1 floating wind farm in cooperation with Equinor and Korea East-West Power Corporation.
The 200 MW wind farm is located 58 kilometres off Ulsan, near the Donghae 1 gas field which is expected to end production in 2022.
Back in July, the South Korean government announced plans to build 6 GW of floating wind capacity off Ulsan from 2023 onward.
Donghae 1 is currently the most mature floating wind project in South Korea.