New Offshore Wind Service Vessel Coming to Market
Coastwise Offshore Services and Next Generation Shipyards have signed a contract to build a new type of service vessel for the offshore wind market.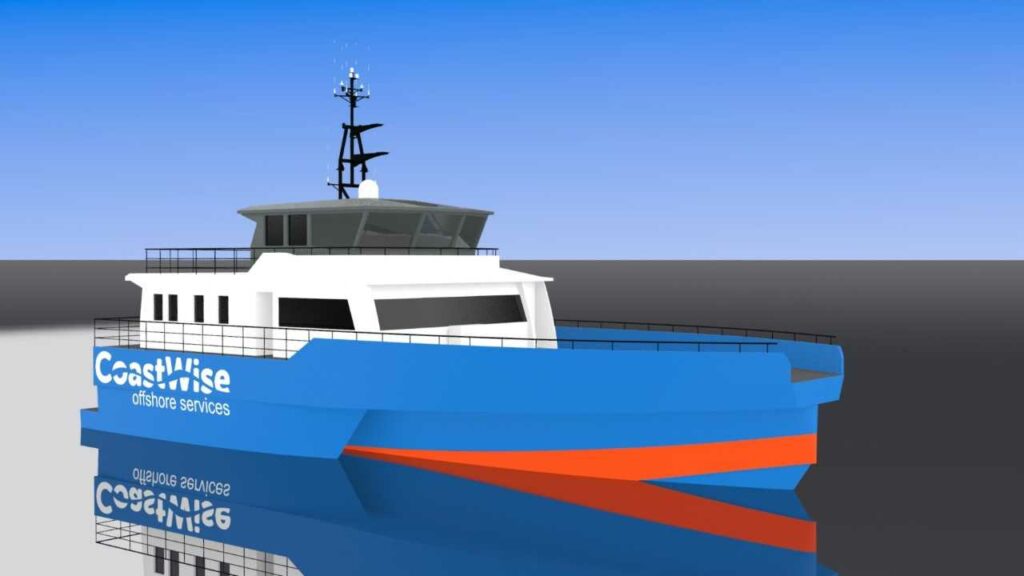 According to the parties, the new vessel combines the stability of a catamaran with the speed and fuel efficiency of a monohull.
The Monomaran Crewtender- Endurance class NG2727 will be delivered to Coastwise in December next year and will sail under the name of COS Master.
The 27m long aluminium vessel has room for 30 persons, can carry a load of 15 to 22t, and will be fitted with a deck crane. Its cruising speed is 27kn.
SeaZip Offshore Service will be responsible for the commercial management of the vessel.
The contract signed on 27 August is said to include options for three other vessels.
"In close collaboration with marine architect Fred van Dorresteijn (VDD Design, Dordrecht), Next Generation Shipyards succeeded in translating our basic principles into an unparalleled vessel design," said Douwe van den Berg from Coastwise.
"The design provides the stability of a traditional catamaran and the speed and fuel efficiency of a monohull, which implies ultimate comfort combined with the best possible performance. Absolutely the best of both worlds."