Taiwan to Become Second Largest APAC Offshore Wind Market
By 2035, Taiwan will become the largest offshore wind market in the Asia-Pacific (APAC) region after China, with 15 GW of capacity estimated to be added by that time, according to GlobalData.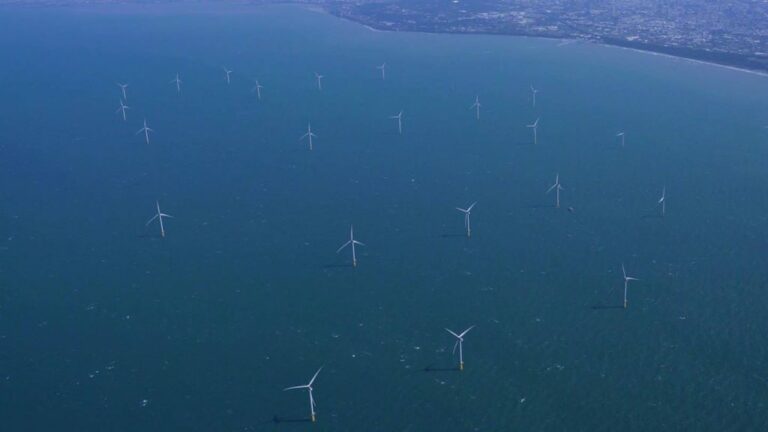 "Taiwan offshore wind market is poised to witness multifold expansion to reduce its reliance on fossil fuel generation and build a cleaner sustainable power generation mixture", the data and analytics company said.
GlobalData forecasts Taiwan's offshore wind capacity to reach over 4.5 GW by 2025, expanding to 10.1 GW by 2030, and reaching more than15 GW by 2035.
As reported in June, Taiwan plans to have over 15.5 GW of operating offshore wind capacity by 2035, with 5.5 GW already scheduled to be up and running by 2025 and 10 GW more planned to be added from 2026 to 2035.
"Taiwan is blessed with high offshore potential, providing greater market size and stability, conducive policy environment, established Power Purchase Agreement (PPA) market, and project financing ease, which are predicted to act as the multipliers that will ensure Taiwan is presented as the most attractive offshore market in APAC region", said Somik Das, Senior Power Analyst at GlobalData.
Taiwan's first operational offshore wind farm is Formosa 1 Phase 1, whose two 4 MW wind turbines were officially commissioned in April 2017. The project was later extended with additional 120 MW in the second phase. Formosa 1 Phase 2, comprising 20 6 MW turbines was inaugurated in November 2019.
This June, the construction of the 376 MW Formosa 2 offshore wind farm started with onshore and nearshore works for the landfall site. The wind farm will feature 47 8 MW turbines which are scheduled to be commissioned in 2021.
Furthermore, offshore installation activities on TPC Changhua Phase 1 offshore wind farm started in July. The 109.2 MW project will comprise 21 5.2 MW turbines and is set to be completed by the end of the year.