Ventus Marine Takes Delivery of Formosa 1 CTV
Ventus Marine has taken delivery of crew transfer vessel (CTV) Ventus Lugang which will service the Formosa 1 offshore wind project in Taiwan.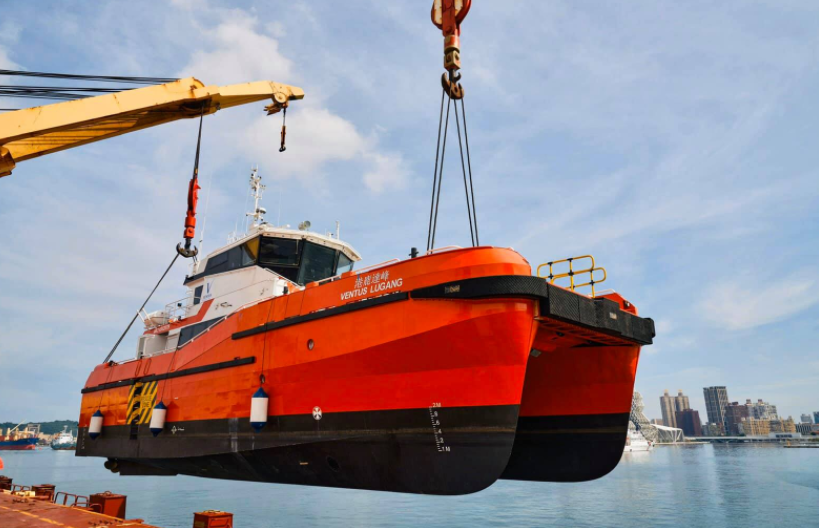 Ventus Lugang was delivered on 1 August at the Port of Kaohsiung and will join its sisters CTV Ventus Beigang and service accommodation transfer vessel (SATV) Ventus Formosa as the primary fleet to provide O&M support for the 128 MW project.
The catamaran-design CTV was built by Penguin International Limited in Singapore.
According to the company, the pioneer group of seafarers onboard the vessel has undergone a series of familiarisation training and is ready to be deployed operationally.
At the end of last year, Singapore-based PSA Marine and Taiwanese Ta Tong Marine formed the joint venture company Ventus Marine to service a long-term contract awarded by Siemens Gamesa for Formosa 1.
The Formosa 1 wind farm consists of the 8 MW Formosa 1 Phase 1, inaugurated in May 2017, and the 120 MW Formosa 1 Phase 2 which was officially commissioned in November 2019.
The project comprises two Siemens Gamesa 4 MW turbines and 20 Siemens Gamesa 6 MW units.
Related news
List of related news articles