Copenhagen Infrastructure Partners (CIP) has teamed up with two Taiwanese companies to build an offshore wind farm operations and maintenance base in Changhua County, Taiwan.
CIP has partnered with CECI Engineering Consultants, Inc. and Reiju Construction to build the O&M base.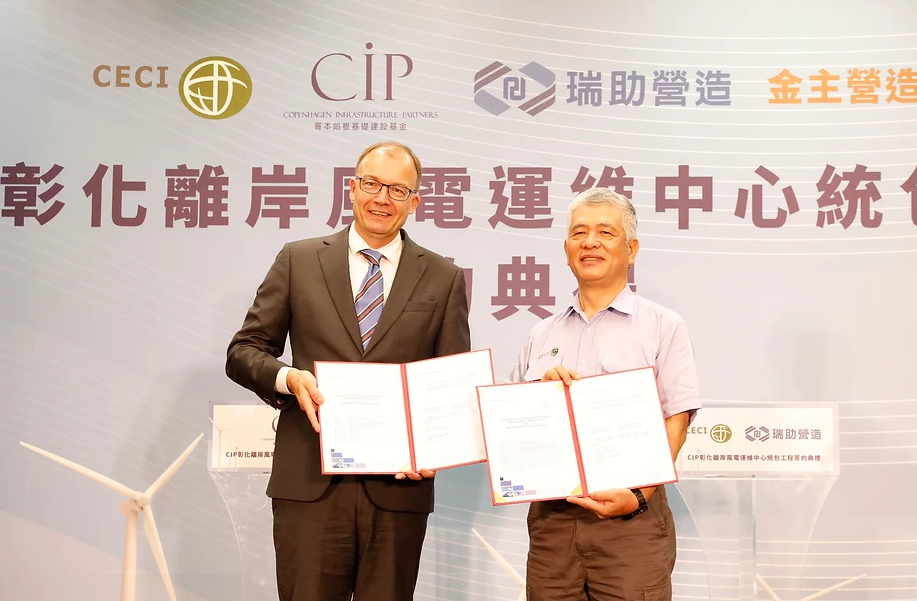 The project is currently in its design stage and is expected to be issued the construction permit in the fourth quarter of 2020.
The base is scheduled to be completed by the end of 2021.
The Operation & Maintenance Center is planned to be a two-storey steel structure with a floor area of about 1,000 m2 and will include offices, maintenance, handling, storage, and other areas.
CIP reached a final investment decision on the 589 MW Changfang and Xidao offshore wind project in February 2020.
The wind farm is located in the Taiwan Strait, some 13-15 kilometres off the Taiwanese west coast at the Fangyuan Township, Changhua County.
It will feature 62 MHI Vestas 9.5 MW wind turbines scheduled to be commissioned in the first quarter of 2024.
Onshore construction on the project started in July 2020.