Steelwind Nordenham Sends Off Last Yunlin Monopiles
Steelwind Nordenham has dispatched the last batch of monopiles for the Yunlin offshore wind farm in Taiwan.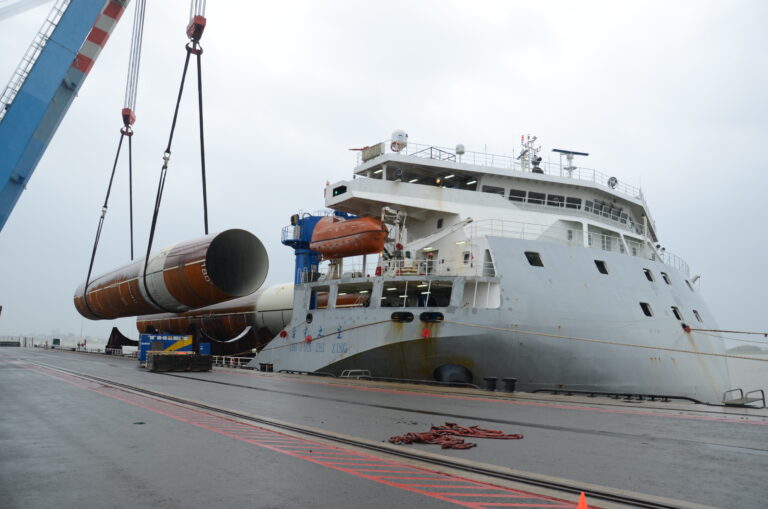 The last four monopiles were loaded onto the Zhi Xian Zhi Xing vessel on 8 July and sent off from the foundation manufacturer's site in Nordenham, Germany.
Steelwind Nordenham has been selected as the preferred supplier for the Yunlin project in December 2018.
In June 2019, the company received a firm order to deliver 40 complete monopiles from Nordenham, and to manufacture and supply 120 monopile segments to Formosa Heavy Industries (FHI) Corporation, which will fabricate additional 40 monopiles from those sections in Mailao, Taiwan.
Jumbo Maritime has been contracted to transport the monopiles and monopile sections from Germany to Taiwan. The first batch was picked up in Nordenham in October 2019.
The 640 MW Yunlin offshore wind farm will feature 80 Siemens Gamesa 8 MW turbines, installed some eight kilometres off the coast of Taiwan.
The project, scheduled to come online by the end of 2021, is owned by wpd (73%) and by a Sojitz Corp-led consortium (27%) which also includes Chugoku Electric Power, Chudenko Corporation, Shikoku Electric Power, and JXTG Nippon Oil & Energy Corporation.