New French and Japanese Co-Op Targets Floating Wind Projects
Japanese utility JERA, French state-owned investment company ADEME Investissement, and Ideol have teamed up to develop commercial-scale floating offshore wind projects.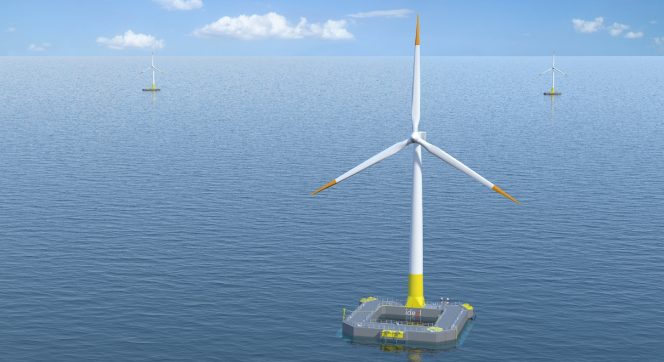 The parties agreed on the key terms for the establishment of an investment vehicle dedicated to the financing of the development phase of at least 2 GW of projects using Ideol's Damping Pool technology.
According to the three companies, this is planned to be done during the next five years.
"We do believe that floating offshore wind is on its way to confirm its potential and become a substantial contributor to achieving future climate goals," said Arnaud Leroy, CEO of ADEME and President of ADEME Investissement.
"This partnership aims at financing first commercial scale projects and at supporting IDEOL's technology as both will contribute to accelerate the competitiveness of floating offshore wind."
The Damping Pool is a ring-shaped floating foundation that Ideol developed and patented and Bouygues Travaux Publics built.
It is being used for the Floatgen floating wind project which comprises a 2 MW Vestas V80 turbine installed offshore France.