Ideol Picks Vestas Turbine for Floatgen
French floating foundations designer Ideol will use a 2MW Vestas V80 wind turbine for the Floatgen project, the first of its kind in French waters, the company told Offshore WIND.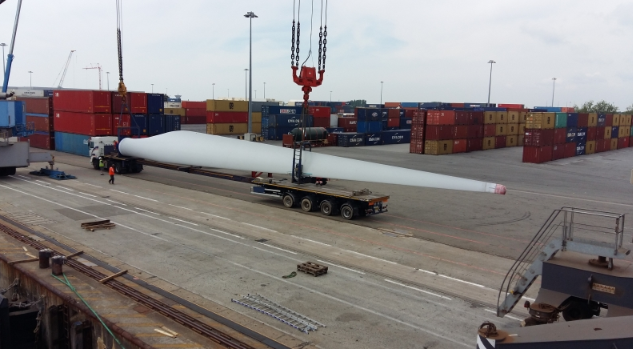 "The V80 wind turbine has effectively been delivered at Saint-Nazaire in June. The floating foundation construction is progressing well and, according to our initial planning, the wind turbine will be erected onto the floater in spring 2017 " Paul de la Guérivière , Ideol's CEO, said.
Ideol started constructing the floating foundation at the port  of Saint-Nazaire  in June 2016. The foundation is currently being constructed on a barge moored at Quai des Charbonniers.
Transport engineering company OCTRA is in charge of supplying the construction barges as well as associated equipment and staff for the first building phase of the Floatgen project. The company will also work on the full float-out of the 5,000-tonne caisson.
Le Béon Manufacturing is supplying the material needed for anchoring Floatgen, based on a concrete floater built by Bouygues Travaux Publics. The contract for the supply of the materials for the system was signed on 1 June after Ecole Centrale de Nantes (ECN) invited tenders for the provision of the anchoring system in January 2016.
Floatgen will be installed on the SEM-REV experimental test site off Croisic for a minimum of 2 years.
The Floatgen project has also unveiled its new website, where the project's progress can be monitored by both watching the construction in real time and staying informed about the next steps.