Photo of the Day: The Three WindFloat Atlantic Turbines
OffshoreWIND.biz's Photo of the Day: The WindFloat Atlantic floating wind farm in full array.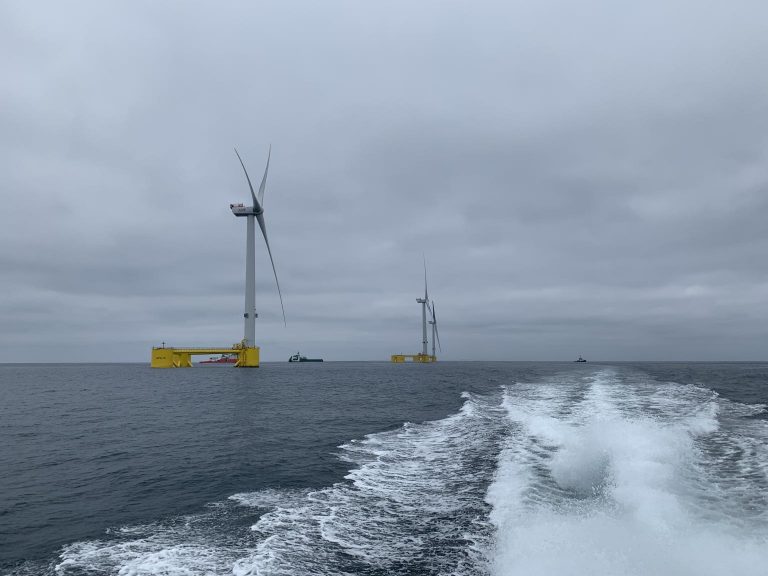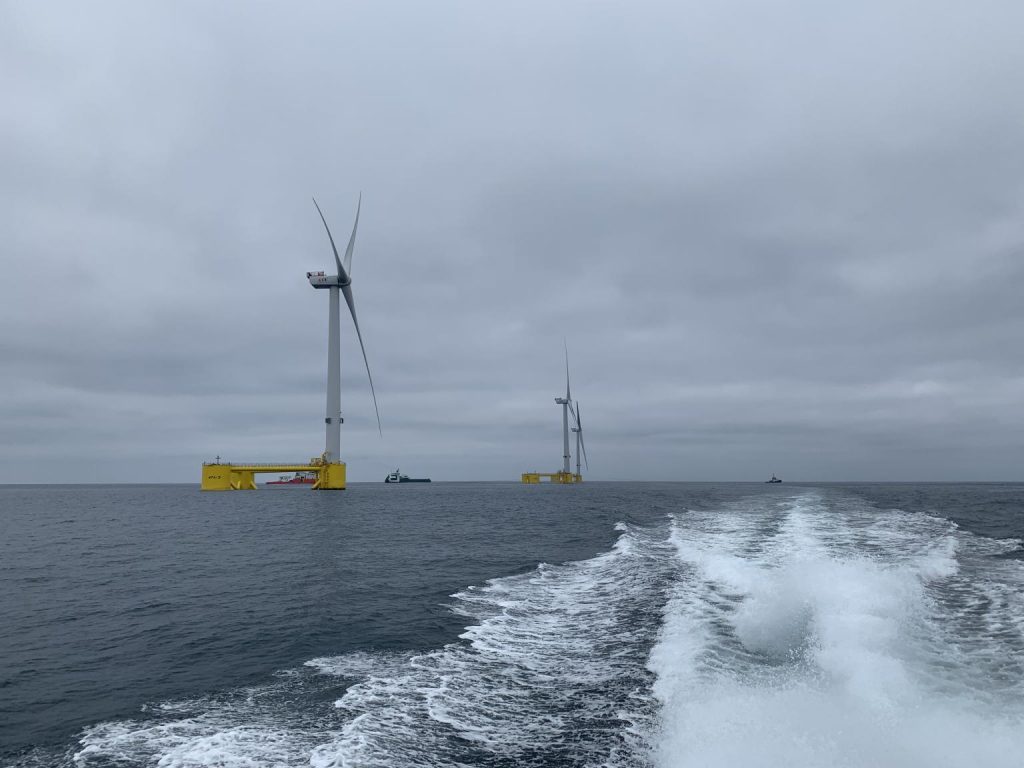 The WindFloat Atlantic project is almost fully completed, with only the connection of the third turbine left to be done.
Bourbon Subsea Services towed the third turbine to its designated location at the end of May, with connection to mooring and electrical lines left to be carried out.
The WindFloat Atlantic project features three MHI Vestas 8.4 MW turbines mounted on Principle Power's semi-submersible floating foundation.
The first turbine was installed in October 2019 and connected to the grid at the end of 2019, with the second one installed in January.
The 25 MW project, developed by a consortium comprising EDP Renewables, Engie, Repsol, and Principle Power, will be able to generate enough energy to supply the equivalent of 60,000 users each year.