WindFloat Atlantic Turbine No. 3 In Place, Ready to Be Connected
Bourbon Subsea Services has towed the third 8.4 MW Windfloat Atlantic turbine to its designated location off Viana do Castelo, Portugal.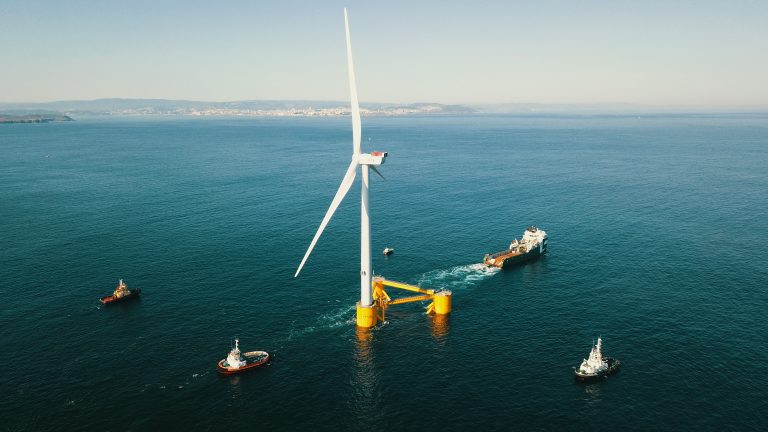 The floating wind turbine, for which Bourbon installed the mooring lines at the site earlier, will be connected over the coming days.
A team of more than 70 people will work on setting up the system, using the AHTS Bourbon Orca, a port tug and an ROV support vessel laying electrical cables.
First, the mooring will be connected to the floating turbine, followed by the pull-in of the power cable.
"This last step in the WindFloat Atlantic project marks a turning point for floating wind power, which goes from the prototype to a pre-industrial stage", said Patrick Belenfant, Bourbon Subsea Services CEO.
"The successful completion of this project demonstrates the potential of floating wind turbines and is a source of pride for BOURBON, which is taking part in the development of renewable energies, drawing on years of experience and professionalism at sea".
The first MHI Vestas 8.4 MW turbine, on Principle Power's semi-submersible floating foundation, was installed in October 2019 and connected to the grid at the end of 2019. The second unit arrived at the site in January.
The three-turbine project, with the installed capacity of 25 MW, will be able to generate enough energy to supply the equivalent of 60,000 users each year.
WindFloat Atlantic is led by the Windplus consortium comprising EDP Renewables, Engie, Repsol, and Principle Power.