Nauti-Craft and OFFCON Developing New Daughter Craft for Offshore Wind
Nauti-Craft and OFFCON have entered into a development and license agreement to introduce a new range of multi-purpose daughter craft for the offshore wind industry.
OFFCON has established a company to build the new range of vessels, called Wallaby Boats GmbH.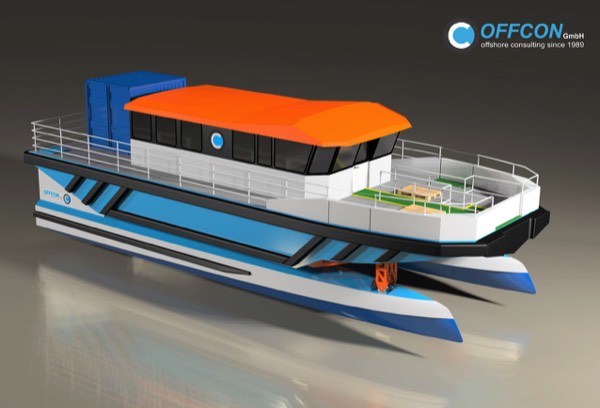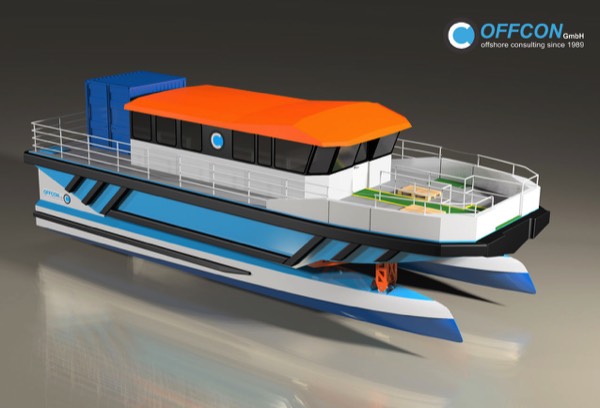 The German company secured exclusive rights to manufacture the vessels incorporating Nauti-Craft technology with the right to sell them worldwide.
According to Nauti-Craft, this exclusivity is for a finite period and is subject to meeting certain sales performance criteria.
Three types currently planned are the Wallaby-18, Wallaby-16 and the Wallaby-14.
The first of this range of vessels, an 18m design, is well advanced in its development having been supported with design assistance over the last 6 months, Nauti-Craft said.
The smaller vessels are designed to be daughter craft with a single point hoist, while the bigger vessels can be large daughter craft or small crew transfer vessels (CTVs).
"We are very pleased to enter into this relationship with OFFCON," said Nauti-Craft's Managing Director Ken Johnsen. "Harald Hübner, as an experienced vessel operator, immediately saw the benefits of the Nauti-Craft technology after evaluating the technology first hand. Since that time, he has been a passionate supporter and we look forward to a fruitful relationship"