EEW SPC Sends Off First Monopile Foundations for US Waters
Rostock-based EEW Special Pipe Constructions GmbH has manufactured and delivered the first monopile foundations to be installed off the United States.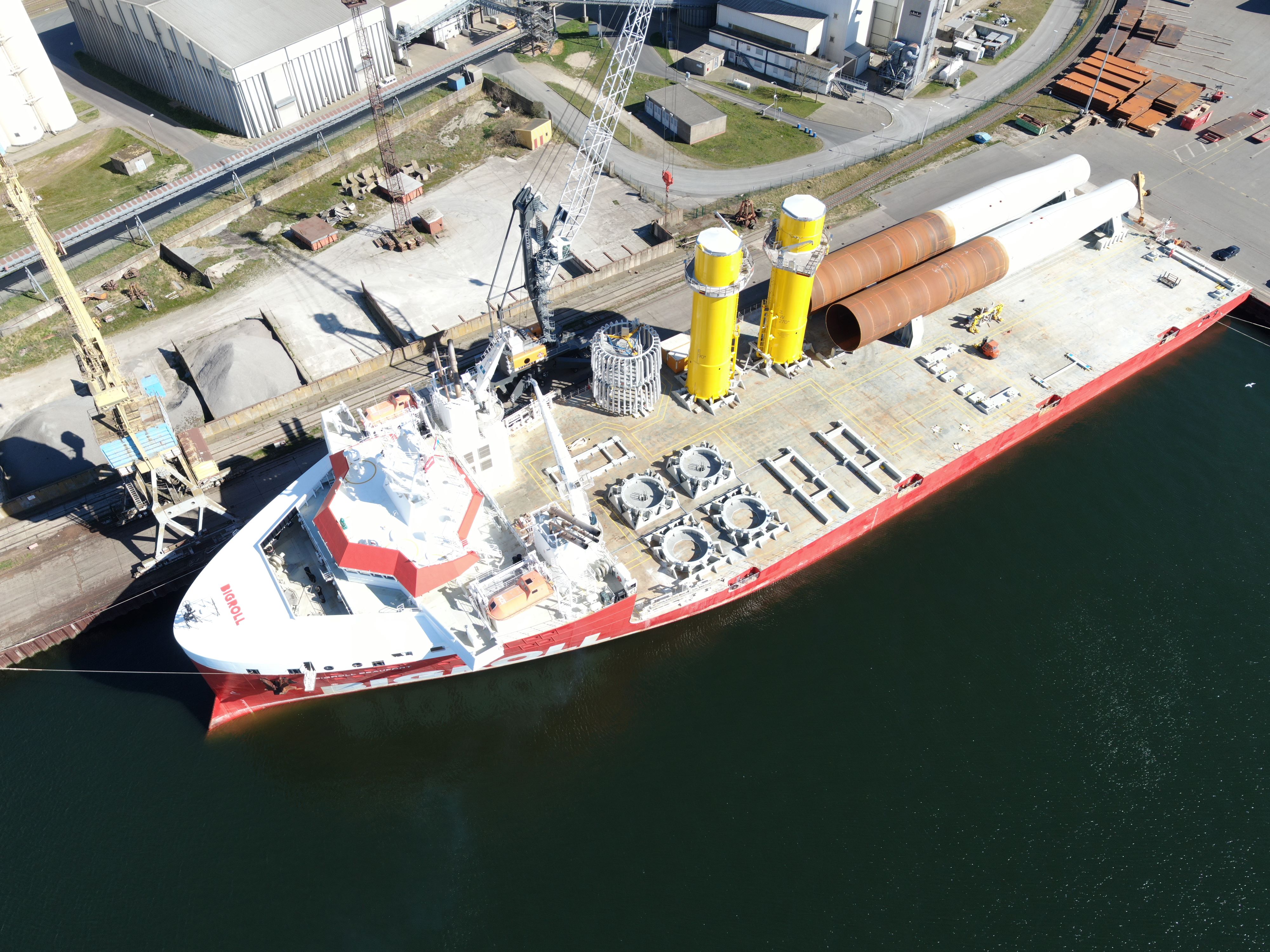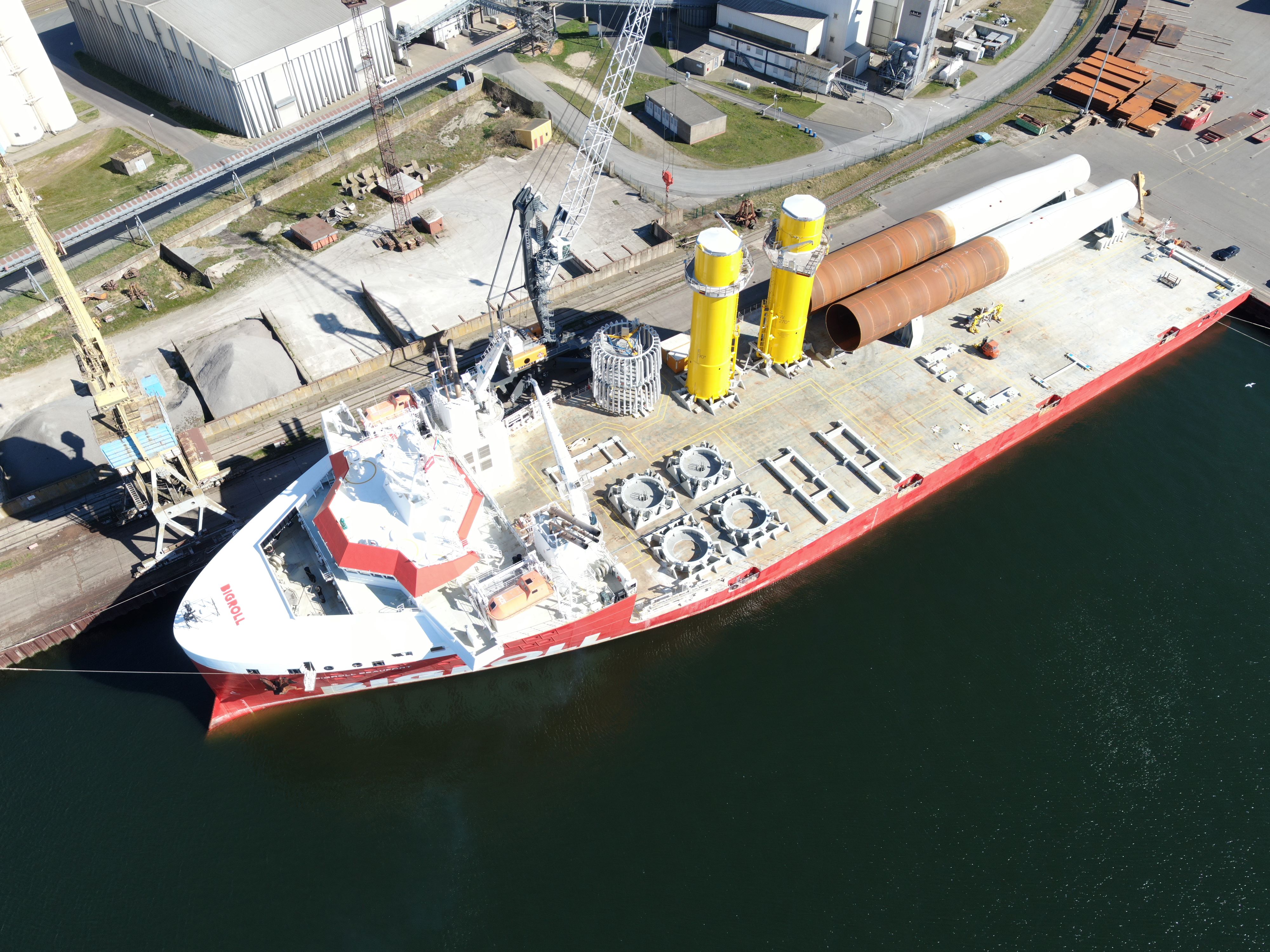 EEW SPC built the two heavy monopile foundations and two transition pieces for the Coastal Virginia Offshore Wind (CVOW) demonstration project offshore Virginia.
The load-out of the heavy steel structures has recently been completed at EEW SPC's quay facilities in the port of Rostock, Germany. The structures were loaded onto the Bigroll Beaufort cargo ship.
The foundations are now being shipped to Virginia for installation later this year.
These will be the first monopile foundations ever installed in US Federal waters. At the same time, the Coastal Virginia Offshore Wind (CVOW) demonstration project will be the first project in US Federal waters passing the BOEM approval.
"Even though this project (CVOW) only consists of two monopiles and transition pieces, it has a profound importance for the development of the US offshore wind market as this is the first project that successfully has passed all phases of the BOEM approval. This milestone will pave the way for large-scale commercial projects to follow," said Christoph Schorge, CEO of the EEW Group.
The monopile foundations will support two Siemens Gamesa 6 MW wind turbines installed some 27 miles off the coast of Virginia Beach. Denmark's Ørsted and the US energy company Dominion Energy are jointly developing the 12 MW CVOW demonstration project.
EEW has now been part of the supply chain for the first two US offshore wind projects, the first being the 30 MW Block Island Wind Farm for which EEW delivered the pipes for the jacket foundations.
As a next step, EEW is working to realize monopile manufacturing in the US, starting with Ørsted's Ocean Wind project.
"Both Dominion Energy and Ørsted are key developers in the US, and the collaboration on this project demonstrates the determination toward the rapid development of US offshore wind," Schorge said.
"With our EEW team members in the US and in Germany, we are looking forward to further maturing our relationships with offshore wind developers in the US, with the aim to provide them with locally fabricated monopile foundations."