Vard to Build Taiwan's First SOV
Vard has signed a contract with Ta San Shang Marine for the design and construction of the first Service Operation Vessel (SOV) in Taiwan.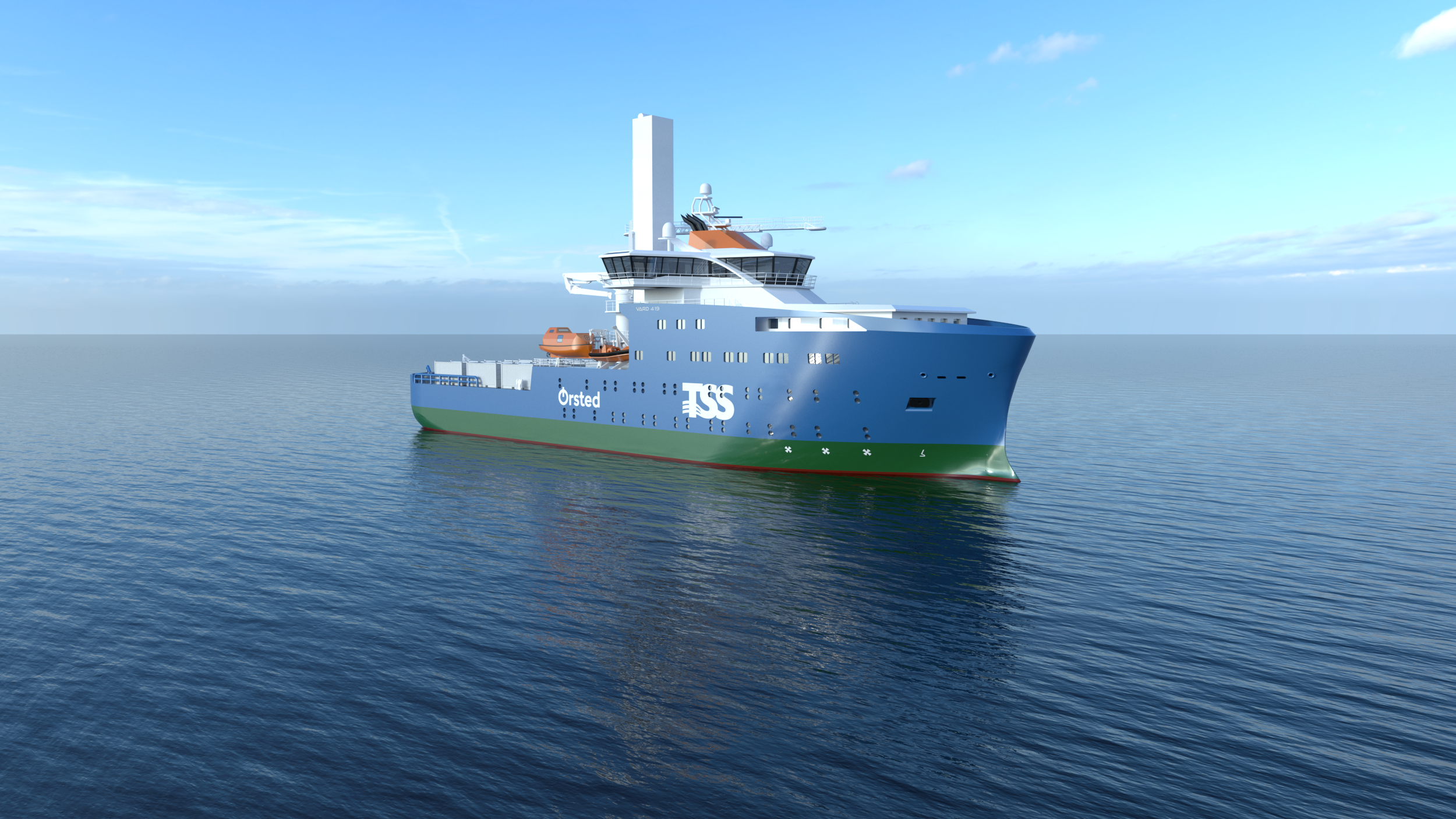 According to Vard, the contract marks its entrance into the renewable energy sector and thus reaffirms Fincantieri's diversification strategy for its Norwegian subsidiary.
The SOV, which has been chartered by Ørsted, will be built at Vard Vung Tau shipyard in Vietnam.
The 84.4-metre vessel will have a beam of 19.5 metres and will be able to accommodate 87 people in single cabins.
Propulsion will be hybrid with a diesel-electric solution. This will allow for reductions in fuel consumption, maintenance and emissions, as well as improved responsiveness, Vard states.
Vard announced its contract a day after Ørsted and Ta San Shang Marine informed about their 15-year charter agreement.
According to Ørsted, the vessel will be capable of fossil fuel-free operation. It will also have a setup for reduced fuel consumption and carbon footprint. This includes an optimized hull design and a battery-hybrid system.
The SOV will feature a motion-compensated gangway, dynamic positioning system and a 3D motion-compensated crane.
Ta San Shang Marine, a joint venture between Ta Tong Marine Group (TTM) and Japan's Mitsui O.S.K. Lines (MOL), will deliver the SOV in early 2022. 
The vessel, chartered to serve Ørsted's Changhua offshore wind farms, will use the Port of Taichung as its base port.
The offshore wind developer will complete the construction of its Greater Changhua 1 and 2a wind farms between 2021 and 2022. Ørsted also expects to have wind turbines spinning at its Greater Changhua 2b & 4 sites in 2025. The development of the 2b & 4 sites is subject to final investment decision, due in 2023.