DP Energy Eyes 700+ MW Floating Wind Farm in Ireland
DP Energy has submitted a Foreshore Site Investigation Application to Ireland's Department of Housing, Planning and Local Government (DHPLG) for a potential 700+ MW floating wind project off the country's south coast.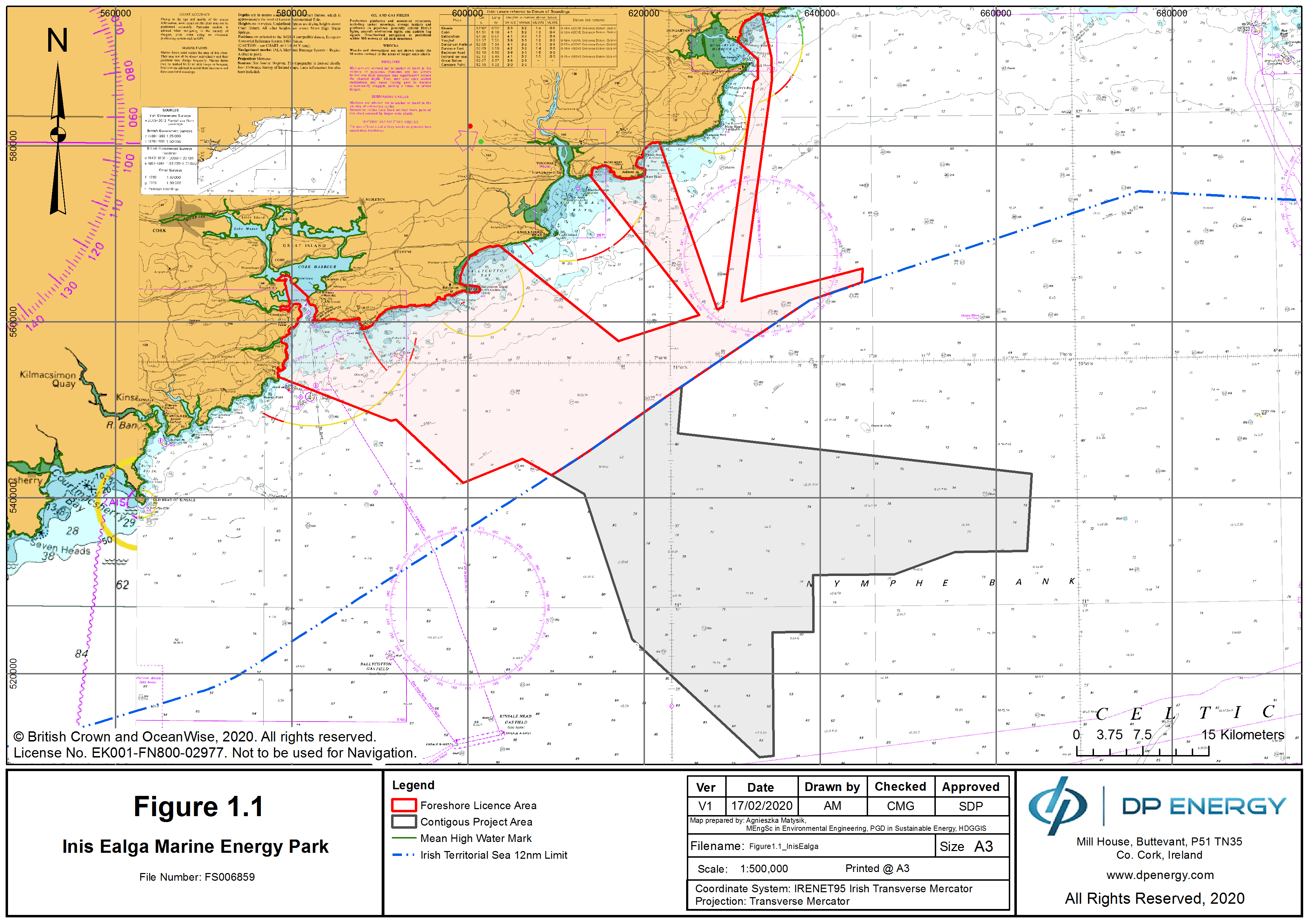 The company filed the initial application in October 2019. On 20 December 2019, DP Energy responded to DHPLG queries and submitted an updated application and associated reports.
Site Investigation for the project, named Inis Ealga Marine Energy Park (IEMEP), will include geotechnical, geophysical, archaeological, benthic, intertidal, bird, mammal, wind and metocean surveys.
The company plans to carry out site investigations within the proposed floating wind farm site, potential export cable corridors, and landfall areas to assess the site and associated seabed.
DP Energy states that for the initial electrical design, it is planned that the floating wind turbines will be connected via 38 kV or 66 kV subsea inter-array cables, connected in radial strings. These strings will then be connected to an offshore platform with associated switchgear and protection systems and converted to 110 kV, 220 kV or 275 kV to export the power onshore.
The Inis Ealga floating wind farm will connect to an existing Eirgrid substation via underground or overhead lines, depending on further assessment including any planning and land restrictions in the area, the company states on its website.
The proposed project site is located off Cork and Waterford coasts, some 10 kilometres off Power Head, Cork, at its closest point to land.
In November 2016, DP Energy entered a joint venture with FPP, a Danish developer of hybrid wind-wave technology, to set up demonstration projects in Scotland and Wales. In 2017, the two companies appointed Marine Space and Aquatera to provide Environmental Impact Assessment (EIA) Screening reports for the two projects.