FPP, DP Energy Take First Formal Step in Developing Dyfed and Katanes Projects
Floating Power Plant (FPP), on behalf of the project companies jointly owned by FPP and DP Energy, has appointed Marine Space and Aquatera to provide Environmental Impact Assessment (EIA) Screening reports for the Dyfed and Katanes projects.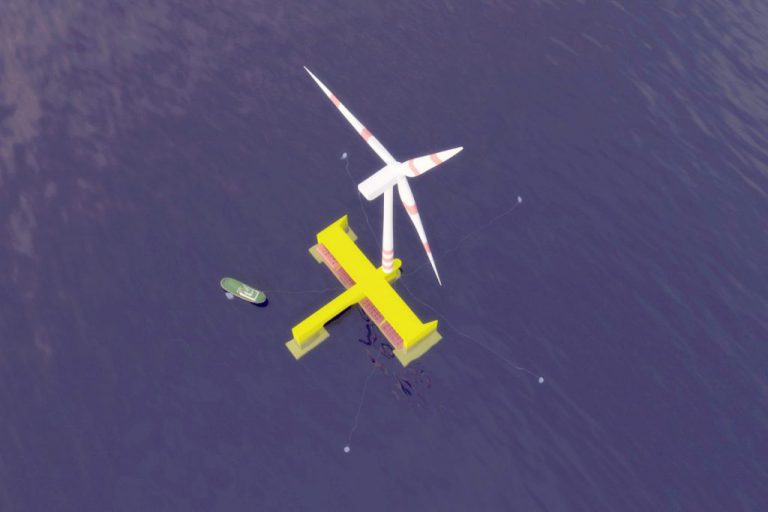 EIA Screening exercise is the first formal step in defining and developing the two sites where Floating Power Plant's commercial scale wind-wave energy system is planned to be deployed.
Marine Space is in charge of carrying out the EIA screening at the Dryfed site in south Wales, while Aquatera is responsible for the same work at the Katanes project site in north Scotland.
Floating Power Plant has developed the P80 wind-wave energy platform, which hosts a single wind turbine ranging from 5MW to 8MW and integrates a wave energy device with a capacity between 2MW and 3.6MW, depending on the wave resource. Prior to developing P80, FPP developed and tested the P37 platform, which represents the only hybrid wind-wave energy device in the world that has produced joint power to the grid in a real offshore environment, according to FPP.
In November 2016, the Danish renewable energy technology developer entered a joint venture with DP Energy to set up demonstration projects featuring FPP's hybrid wind-wave technology at the two sites.
For this purpose, two project companies have been formed – Dyfed and Katanes Floating Energy Ltd – which will evaluate and develop the projects, subject to the outcomes of the evaluation.
The projects could be up and running by 2020, should everything go as planned.
Offshore WIND Staff