Haliade X-12 MW Offshore Wind Turbine Has Another Record-Breaking Day
The HaliadeX-12 MW offshore wind turbine prototype in the Port of Rotterdam has set a new world record by being the first wind turbine ever to generate 288MWh of electricity continuously over the course of 24 hours, GE Renewable Energy said.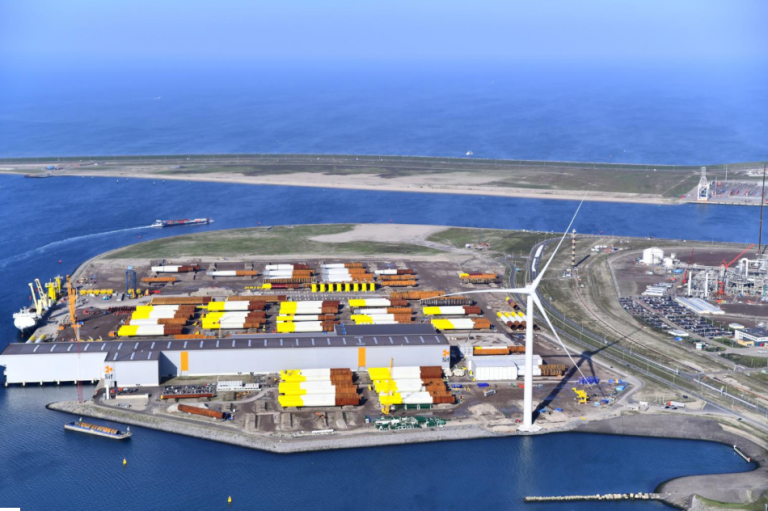 The previous record of 262MWh of electricity produced by a wind turbine was also set by the Haliade-X 12 MW prototype back in December 2019.
The world's most powerful wind turbine produced its first power at the beginning of November 2019. Energy company Eneco has signed a power purchase agreement to acquire the electricity generated by the turbine prototype.
In the next five years, the Haliade-X prototype will undergo a series of tests to validate the turbine's power curve, loads, grid performance, and reliability.
The tests will allow GE to obtain a Type Certificate by mid-year and keep the company on track to commercialize the turbine by 2021.
The Haliade-X 12 MW has so far been selected for Ørsted's 1.1GW Ocean Wind and the 120MW Skipjack offshore wind farms in the US, and Equinor and SSE's 3.6GW Dogger Bank Offshore Wind Farms in the UK, the world's largest offshore wind project.