First Foundation Up at Borssele 1&2
DEME Group has installed the first foundations at Ørsted's Borssele 1&2 offshore wind project in the Netherlands.
DEME's jack-up vessel Innovation loaded the first set of monopiles at Sif's facility on Maasvlakte 2 earlier this month and transported them to the wind farm.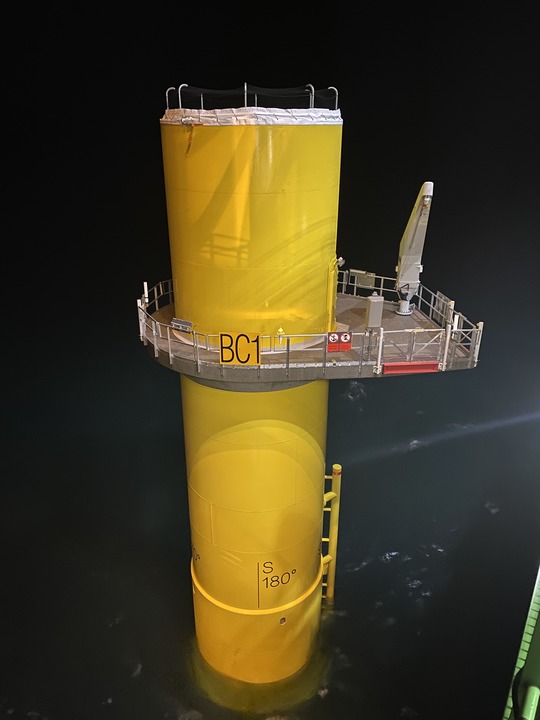 "The first monopile installed was also the heaviest and tallest on the wind farm, weighing 1,188 tons and measuring 76 meters. The diameter at the bottom of the foundation is 8.5 meters, wide enough to hold a football goal," said Jan Wind, Senior Project Manager for Borssele 1 & 2.
EEW SPC, the parent company of EEW OSB, will deliver 47 monopiles for the project, with Sif Holding producing the remaining 47 pieces.
Bladt Industries is providing 59 transition pieces and EEW OSB is in charge of supplying 35 units.
According to Henrik Egholm, EPC Director for Borssele 1 & 2, the installation is going according to plan and the 752MW will be operational by the end of the year.
Starting in April, the project's 94 Siemens Gamesa 8MW turbines will be installed at the site located 22km off the coast of the Zeeland province.