Taiwan Steel Structure & Offshore Foundations Leader manufacturer chooses again Faccin Plate Rolling Machines

Over recent years, the focus of offshore wind investments has started to shift from Europe to Asia. Taiwan was able to capture the trend and thanks to his green friendly policies has become one the most dynamic hubs for the wind investments in Asia.
Only the most important and fully equipped Taiwanese OEMs have the capacity and skills to take advantage of these new market opportunities. Faccin partner, Rong Sheng Mechanical Engineering Co. Ltd. has been, from the very beginning, at the front line in these new green and wind business.
Rong Sheng Mechanical Engineering Co. Ltd. and Faccin are linked by a historical and successful collaboration. Faccin has been chosen to supply them their 3rd Faccin plate rolling machine because of this business partnership and the notorious high quality of the Faccin equipment and service
"We started our collaboration with Faccin 15 years ago, in 2004, acquiring a Faccin HAV 3 rolls Variable Axis plate rolling machine of 4.000 mm working length and a 950 mm top roll diameter which permitted us to have the biggest plate rolling machine in the Taiwanese market. We confirmed our full satisfaction with the Faccin lines by buying later another new Faccin 4HEL 4 rolls Linear Guide plate rolling machine of 6.000 mm working length and a 750 mm top roll diameter"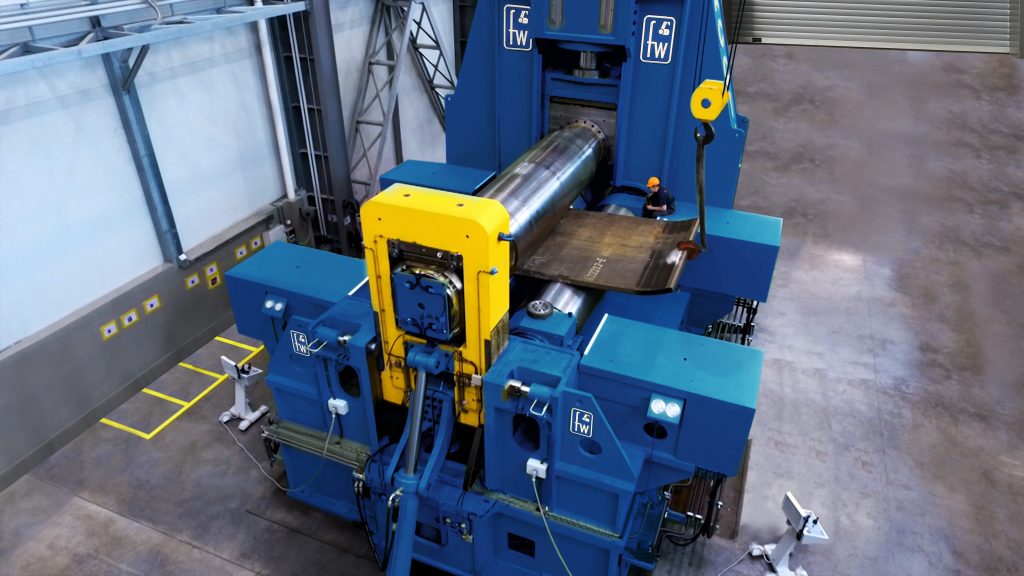 "Considering this important business opportunities in Taiwan linked to the wind power development, it's been a straightforward decision for us to place again our total trust in Faccin for the quality of their machines and their vast experience regarding rolling needs for wind business applications. Through the investment on a full upgrade of the existing Faccin HAV 3 rolls Variable Axis plate rolling machine and the biggest 4 rolls machine in the Taiwanese market, we have increased our flexibility and capacity levels to the maximum," reported the satisfied owner of Rong Sheng Mechanical Engineering Co. Ltd.
Bending hundreds of cans every month can only be accomplished with a rolling package like the innovative 'Faccin's Wind Tower Automation System' designed to provide manufacturers with the reliability, precision and automation required in this type of manufacturing processes.
The Faccin Group is very excited to present here below, the state of the art FACCIN 4HEL 4 rolls Linear Guides Plate Rolling Machine and its specific features for wind energy applications.
The 4HEL-40125 is the result of a deep technical evaluation of the customer needs and the last innovations of our R&D department focused on the wind power production.
The 4HEL-40125 main features are:
• 4.000 mm width;
• Over 5.000 tons total bending force with a 1300 mm diameter top roll;
• Interchangeable top roll of 1050 mm diameter
• Tailored angle degree for side rolls;
• Camera system;
• Ultimate Faccin CNC PGS Ultra with dedicated rolling statistics for wind business
• Definitive Faccin RSM Remote Service Management;
• Cutting-edge FACCIN WIND TOWER AUTOMATION SYSTEM composed of top support, side support with clamping device and Faccin smart feeding table;
Our highly technological machines are designed to maximize productivity thus the profitability of the wind tower cans manufacturer. All this is achieved by a precise and fast rolling machine, like our 4HEL-40125 which helps reduce the time required in the following stages of the wind tower assembly and welding, an oversized reliable structure able to work 24/7 and a user-friendly CNC capable of handling automatically not only the machine but also the handling system.
The high level of supply availability and the lowest possible processing time is our priority. Installation and training are always provided in order to develop our customers skills. It allows them to operate confidently and independently in their day-to-day business.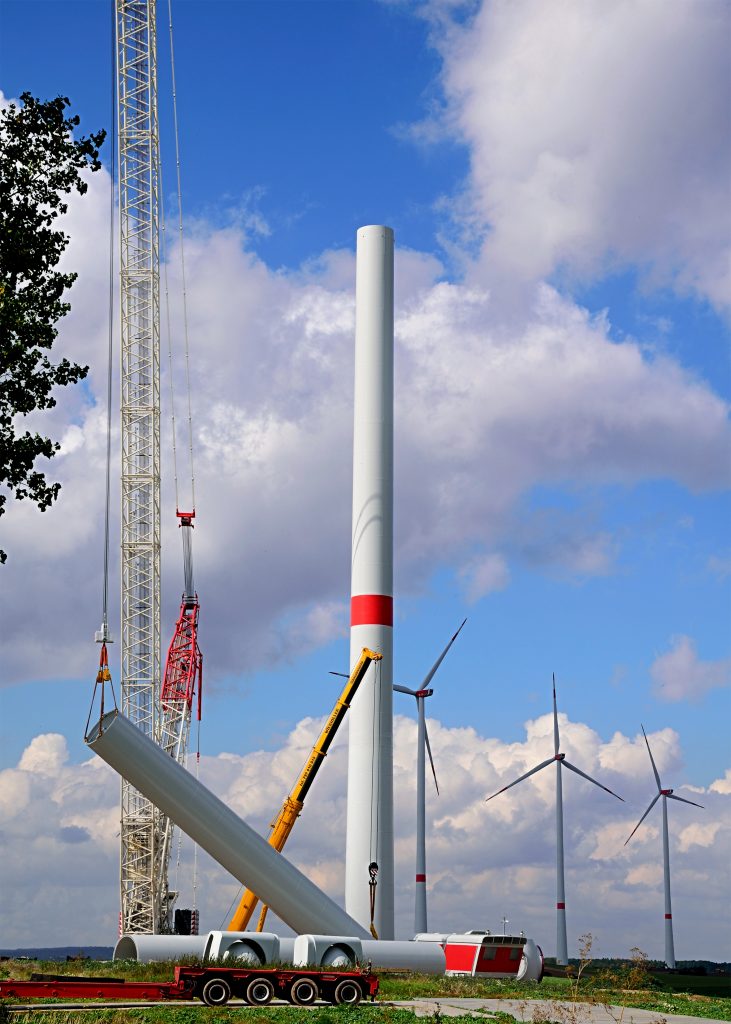 The company
More than 200 years combined experience, forming today's future.
Faccin S.p.A. is a very powerful group which combines the best brands – Faccin, Boldrini and Roundo – in plate rolling, profile bending and dished-heads manufacturing, all united under one roof and offering the widest range of high-quality options available in the metal forming market.
"Faccin is proud to have already supplied machines to the main players in Europe, USA and ASIA and to contribute to the green energy production. The company strongly believes in the future of the wind towers business, particularly offshore wind farms where the use of powerful plate bending rolls is essential.
"Stay connected on our social media pages for further news regarding upcoming big Faccin machines specifically designed for wind power applications.