ScottishPower Renewables has opened the new operations and maintenance building for the 714MW East Anglia ONE offshore wind farm at the Port of Lowestoft, UK.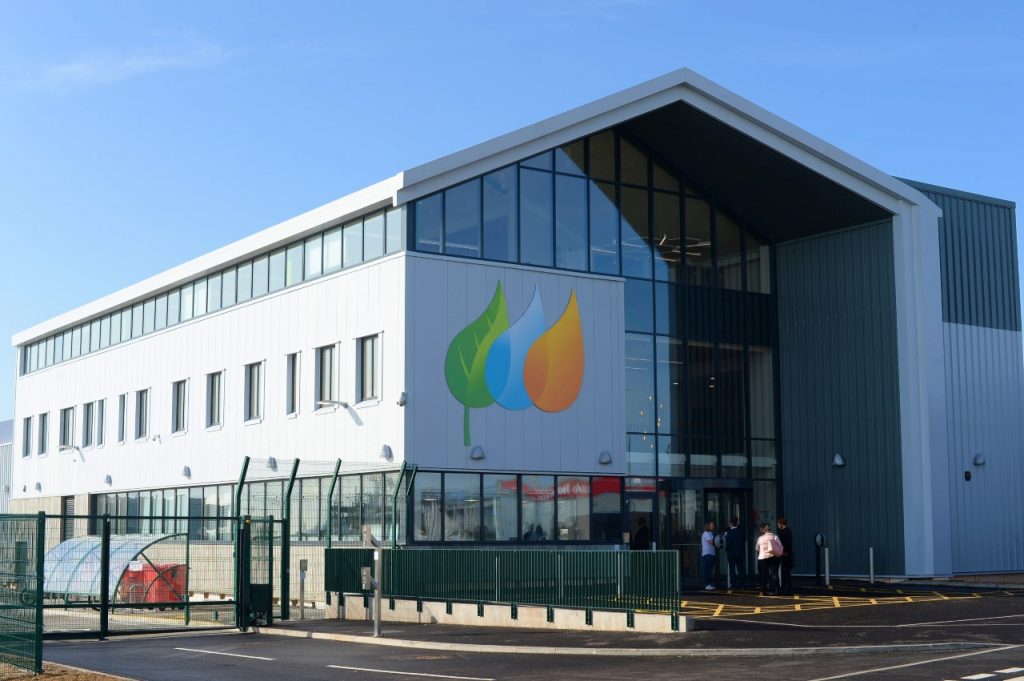 Located at Associated British Port's Hamilton Dock, the O&M building is part of a GBP 25 million investment made by ScottishPower Renewables into the Port of Lowestoft.
The site is now the home of the East Anglia ONE offshore wind farm, a joint venture between ScottishPower Renewables and Macquarie's Green Investment Group (GIG), supporting the day-to-day operations including marine coordination, specialist offices, and warehousing.
The operations and maintenance building will be the base for up to 100 full-time employees, including engineers and technicians, for the 30-plus year lifespan of the wind farm.
"In just 14 months, the construction team have turned an empty site on the Port of Lowestoft into a state-of-the-art establishment and we are grateful for all of the work which has made the base into what you see today," Charlie Jordan, ScottishPower Renewables Project Director for East Anglia ONE, said.
"Most of the operations and maintenance team are based within a few miles of the site and have worked on other local windfarms, bringing with them great knowledge and expertise. This has allowed us to perfect design elements of the base, making it super-efficient and reinforcing the East of England's leading position in the sector. With the windfarm due to be complete next year, the building is already buzzing with local employees and contractors all helping us to create clean, green energy to meet the UK's carbon reduction targets."
This is one in a series of milestones achieved recently for ScottishPower Renewables and East Anglia ONE as the project approaches completion, with the wind farm producing first power on 12 September 2019.
Located 43km off the Suffolk coast, the GBP 2.5 billion East Anglia ONE is the first of four offshore windfarms ScottishPower Renewables is developing in the region.
Photo: Warren Page/ScottishPower Renewables