Virginia Increases Offshore Wind Ambitions
Virginia's Governor Ralph Northam has signed an executive order which sets the goal of having up to 2.5GW of offshore wind developed in the state by 2026.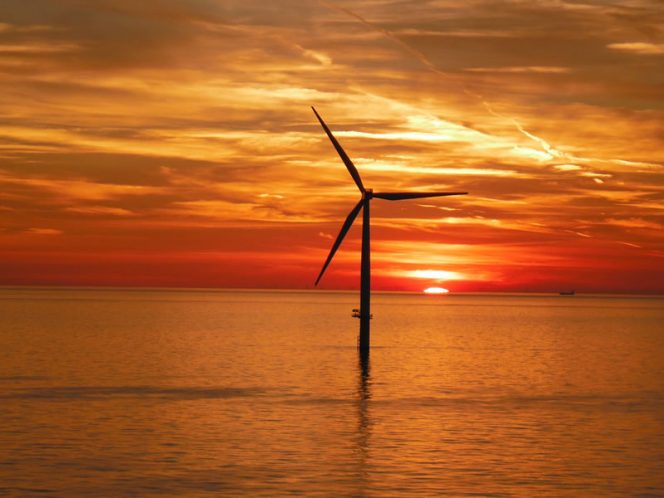 Executive Order Forty-Three includes the targets that 30% of Virginia's electric system is powered by renewable energy resources by 2030 and to begin producing 100% of electricity from carbon-free sources by 2050.
The path forward includes up to 2,500MW of offshore wind to be fully developed on an accelerated timeline by 2026, which is said to require recommendations on the timeline and steps in order to be achieved.
The plan is to work with Dominion Energy and the U.S. Bureau of Ocean Energy Management (BOEM) to submit the Construction and Operation Plan (COP) by 2021, with construction beginning by 2024.
"Since I took office, our administration has been focused on establishing a strong and bold vision for Virginia as we work to modernize our electric grid and reduce barriers to the development of clean energy resources," said Governor Northam.
"This Executive Order will help ensure that Virginia remains at the forefront of clean energy innovation, meets the urgency of the challenges brought on by climate change, and captures the economic, environmental, and health benefits of this energy growth in an equitable way that benefits all Virginians."
This executive order directs the Department of Mines, Minerals and Energy, in consultation with the Secretary of Commerce and Trade, Secretary of Natural Resources, and Director of the Department of Environmental Quality, to develop the plan towards meeting these renewables goals.
To remind, last year Governor Northam released a plan which calls for the development of 2,000MW of offshore wind capacity by 2028.
Virginia's first offshore wind project, the Coastal Virginia Offshore Wind (CVOW) demonstration project, recently entered the construction phase with the kick-off of onshore works.
CVOW will feature two Siemens Gamesa 6MW turbines on a 2,135ha lease area located some 27 miles off the coast of Virginia Beach.