Acta Centaurus to Debut on Deutsche Bucht
Acta Marine's new walk-to-work vessel Acta Centaurus was christened in Den Helder in the Netherlands on Wednesday, 22 May.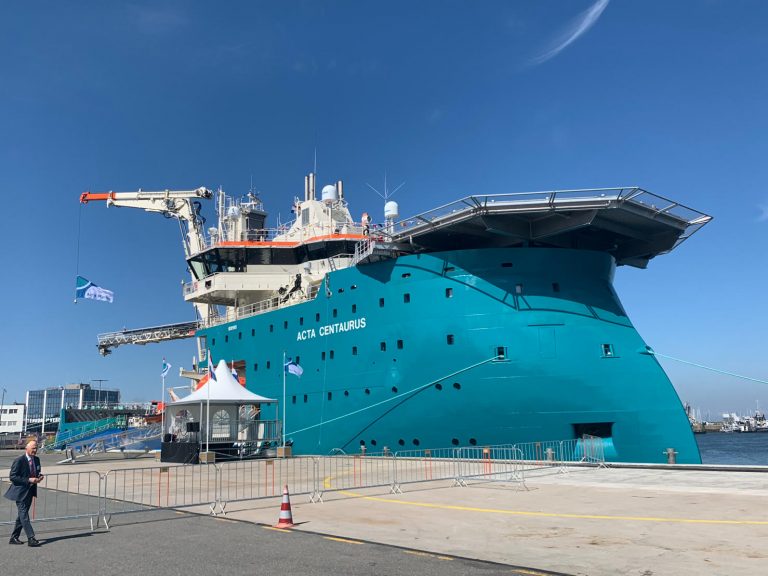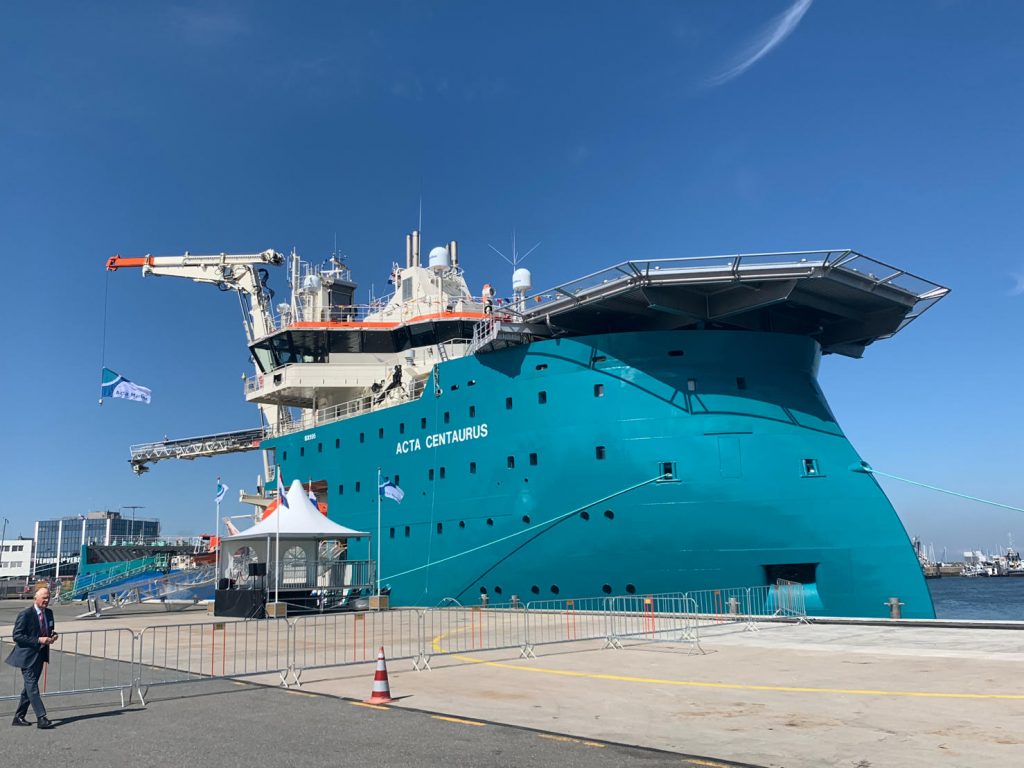 Following the ceremony, Acta Centaurus will head to Eemshaven to mobilize for its first offshore wind assignment.
According to DHSS, MHI Vestas contracted the vessel for the coming work on the Deutsche Bucht wind farm in the German North Sea.
Acta Centaurus has a 3,200t load capacity, a 6m draft, and can provide accommodation for up to 120 persons.
The 93m long vessel is also equipped with a hybrid battery pack, hull designs X-BOW and X-STERN, a helideck, an SMST motion compensated gangway, and a telescopic traffic compensation system.
The 269MW Deutsche Bucht wind farm will comprise 33 MHI Vestas 8.4MW wind turbines installed some 95 kilometres northwest of the Borkum Island.
The turbine installation is expected to start soon. The wind farm is expected to be fully operational by the end of 2019.
MHI Vestas selected the DHSS support base in Eemshaven as the hub for the turbine commissioning and subsequent 15-year O&M works on Deutsche Bucht.