EnBW Opens First US Office
EnBW North America has officially opened its first US office in Jersey City, New Jersey.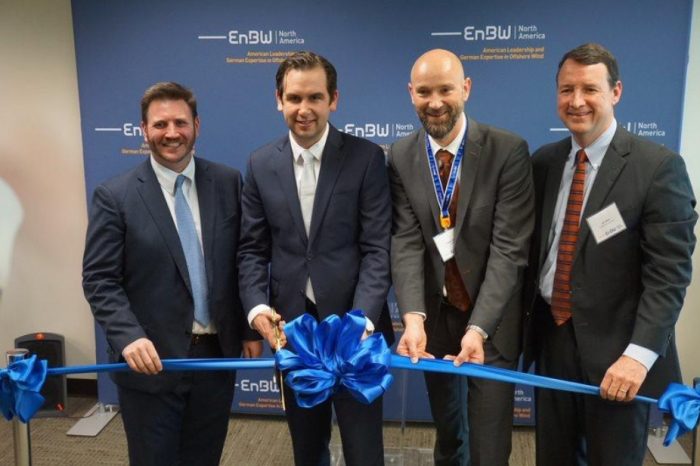 The office will serve as the base for EnBW's participation in offshore wind opportunities in New Jersey and New York.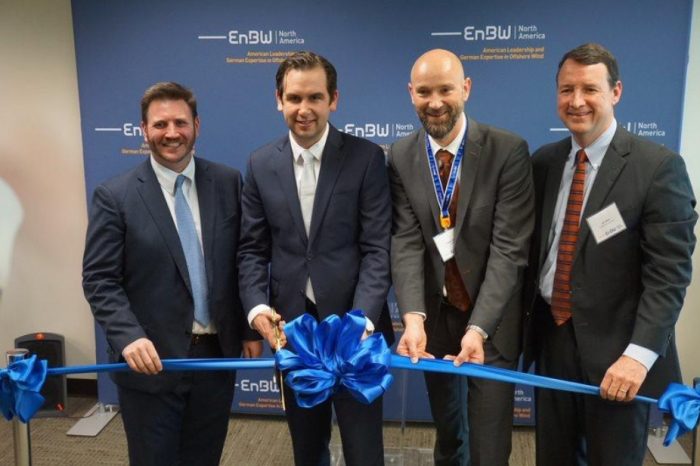 Jersey City Mayor Steven Fulop cut the ribbon, alongside NJ Economic Development Authority Senior VP for Economic Transformation Brian Sabina, EnBW Managing Director Bill White and EnBW AG Head of Offshore Wind Portfolio Development Holger Grubel.
"With combined targets of nearly 13 gigawatts, New Jersey and New York are poised to lead the growth of the US offshore wind market," EnBW North America Managing Director Bill White said.
"We are proud to open this office in Jersey City, so that we can learn directly from the communities we hope to serve, as we develop competitive projects that deliver clean energy and jobs to the region."
The company has also announced the establishment of an office in Boston to pursue further offshore wind opportunities in the US Northeast.
In the Northeast US, the company's focus is on the New Jersey/New York market, with the Bureau of Offshore Energy Management (BOEM) lease auction for the New York Bight expected in early 2020. On the US West Coast, EnBW North America is the majority owner of Castle Wind, the nation's first proposed floating offshore wind project off Morro Bay California.
EnBW plans to invest more than EUR 5 billion by 2025 in the further expansion of renewable energies. Apart from Europe, the company is focused on selected foreign markets in the Asia-Pacific region – such as Taiwan – and in North America.
---
NOTE: The original article has been updated.