Borssele Beta Jacket Touches Down
The jacket foundation for the 700MW Borssele Beta offshore platform has been transported to the installation site in the Dutch North Sea and the installation process has begun, TenneT said.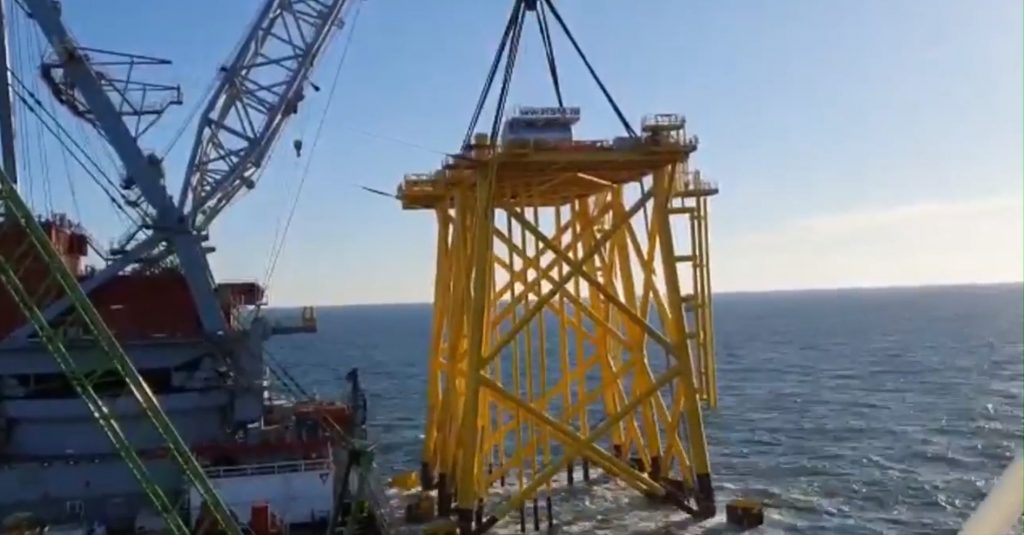 The jacket foundation departed from the HSM Offshore's yard in Schiedam on Monday, 13 May.
The jacket left the yard soon after the Borssele Alpha platform topside which is currently being installed at the site in the Dutch North Sea.
HSM Offshore is in charge of the engineering, procurement, construction, transport, installation, connection and testing of the two 700MW platforms.
Borssele Alpha will collect the electricity generated by Ørsted's Borssele 1 + 2 offshore wind farm and feed it into the Dutch grid. The platform is expected to be completed by August 2019. Borssele Beta is scheduled to be completed in 2020.