Windhoist Assembles Final Beatrice Tower
Windhoist Limited has pre-assembled the 84th and final wind turbine tower on the Beatrice Pre-Assembly Project at Nigg Energy Park in Scotland.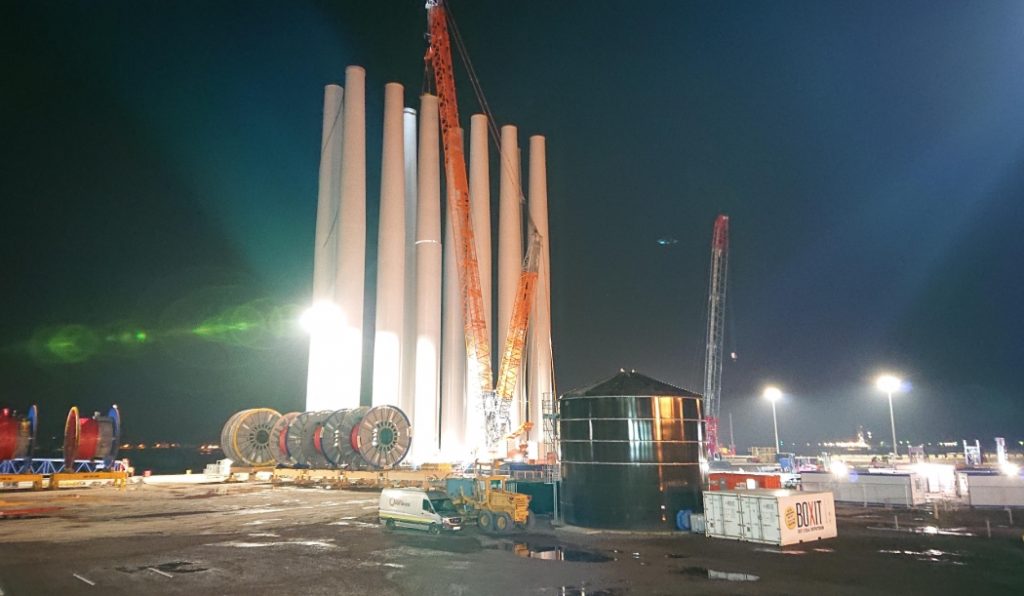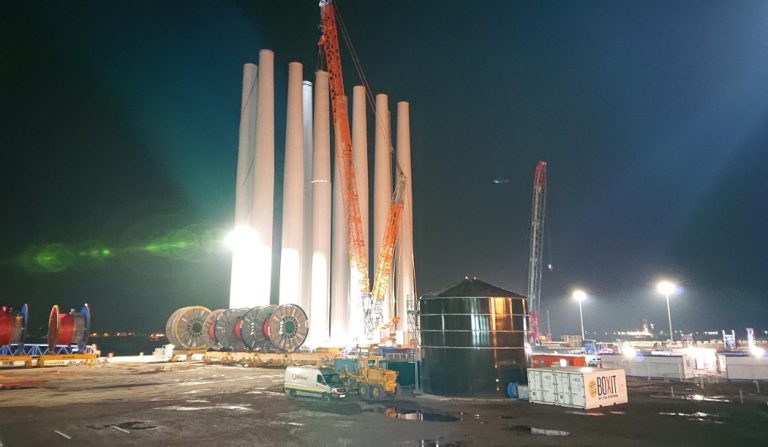 Siemens Gamesa awarded Windhoist with a contract to carry out wind turbine pre-assembly work for the 588MW Beatrice wind farm in May 2018, marking the Scottish company's first foray into offshore wind.
Under the contract, Windhoist is providing onshore pre-construction support for 84 Siemens 7MW turbines being installed at the wind farm in the Scottish Moray Firth.
Swire Blue Ocean's jack-up is loading the turbines in sets of five at the Nigg port, Siemens Gamesa's pre-assembly base, and installing them at the site 13 kilometres off the Caithness coast. The wind turbines are being commissioned shortly after the installation.
Beatrice wind farm is owned and developed by Beatrice Offshore Windfarm Limited (BOWL), a joint venture partnership between SSE (40%), Copenhagen Infrastructure Partners (35%) and Red Rock Power Limited (25%).