EDS HV Wins Greater Gabbard Contract
EDS HV Group has secured a operations and maintenance contract by Equitix Investment Management for the offshore transmission assets at the Greater Gabbard wind farm.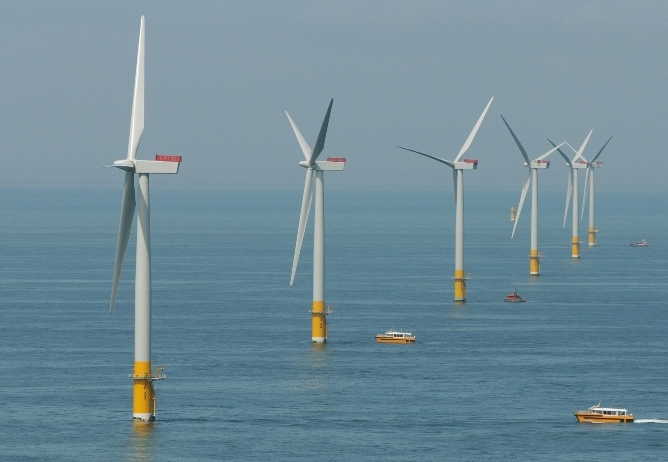 Under the 15-year contract, EDS will provide a full turnkey solution for two offshore platforms, the onshore substation and grid connection at the 500MW project in Lowestoft, the UK, to help fulfill the output potential.
EDS will supply maintenance services on both the transmission assets and auxiliary systems, including fire systems and cranes, as well as providing crew transfer vessels (CTVs).
"We are delighted to have secured the services of EDS who are passionate about providing the very best operationally," said Nathan Wakefield, Director at Equitix.
"They bring extensive experience to the management and processes of transmission assets like Greater Gabbard OFTO and we look forward to working alongside them to maximise availability and output to the grid."
Operations will be managed from EDS's 24/7 control center and will include network surveillance, high-voltage safety management and marine coordination using James Fisher's Offshore Wind Management System (OWMS).
"Supporting critical UK infrastructure such as OFTO assets requires a level of expertise and experience which we have developed in EDS for a number of years.  We are thrilled that our efforts have culminated in this contract award at Greater Gabbard, fulfilling our evolution to a specialist provider of high voltage engineering services," said Jonathan Ball, Head of OFTO projects at EDS HV.
EDS HV recently completed the connection and testing during a planned outage at the Greater Gabbard offshore wind farm.
The 500MW wind farm comprises 140 Siemens 3.6MW turbines that were fully commissioned in September 2012.