SSE Seeks Arklow Bank O&M Spot
SSE has begun assessing the Wicklow Port and Arklow Harbour as possible locations for a future onshore service base for the proposed Arklow Bank Wind Park project in Ireland.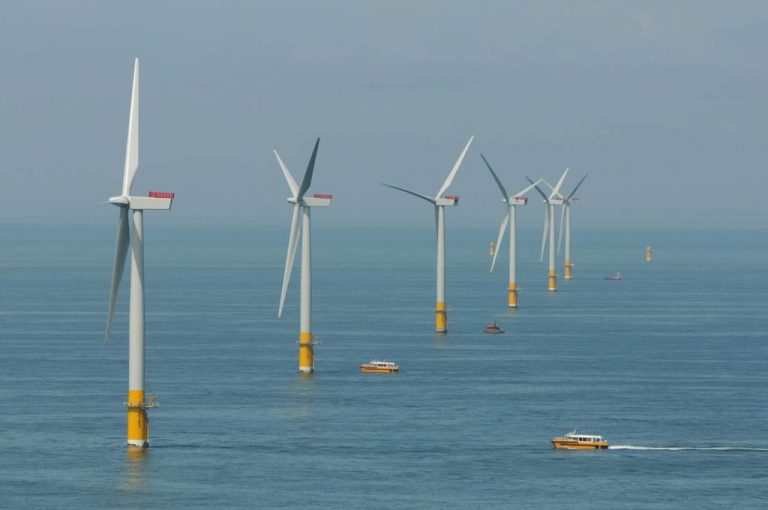 Gavin and Doherty Geosolutions (GDG) are assessing the suitability of Wicklow Port and Arklow Harbour for an O&M base, with the study set to be completed in the coming months and a preferred location selected by summer.
The site selection process includes an engineering appraisal of individual port-side facilities in both Arklow and Wicklow against a set of constraints and development requirements identified by SSE and wind turbine suppliers.
According to SSE, the study is considering the marine infrastructure required for the project, such as the type and number of crew transfer vessels (CTVs) necessary to support the wind farm and the layout and requirements of any permanent quayside operations buildings.
The O&M facility will be used as a base for circa 60 full-time employees, as well as for supporting companies across the supply chain, such as those involved in vessel services, fuel, technical inputs, and loading and unloading of project cargoes.
Development plans for the new base will be subject to the normal planning application and consultation process, the Scottish company said.
"In selecting Arklow Bank's optimum base location at either Arklow Harbour or Wicklow Port, SSE will have full regard for the technical requirements of the proposed base, as well as local stakeholder interests. To that end, we are actively engaging with community representatives in both towns to fully understand stakeholder interactions and current user activities in each port location," said James O'Hara, Arklow Bank Wind Park Project Manager.
"Ultimately, this study will identify the optimum location for the Operations and Maintenance facility. Our ambition, however, is that regardless of the final location of the service base, the overall delivery of our Arklow Bank Wind Park project will bring long-term economic and employment benefits to coastal communities in both towns for many years to come."
SSE said it is currently progressing plans to develop the Arklow Bank Wind Park offshore County Wicklow, which is consented to a minimum installed capacity of 520MW.
The company is also the co-developer of Ireland's first and only operational offshore wind farm – the 7-turbine 25MW Arklow Bank Phase 1, which was delivered with GE Energy in 2004 as a demonstrator project to prove the opportunity that offshore wind energy could represent for Ireland.