DHSS Secures More Work for Deutsche Bucht
DHSS has won a contract by Van Oord for call-off helicopter services for the Deutsche Bucht offshore wind farm in Germany.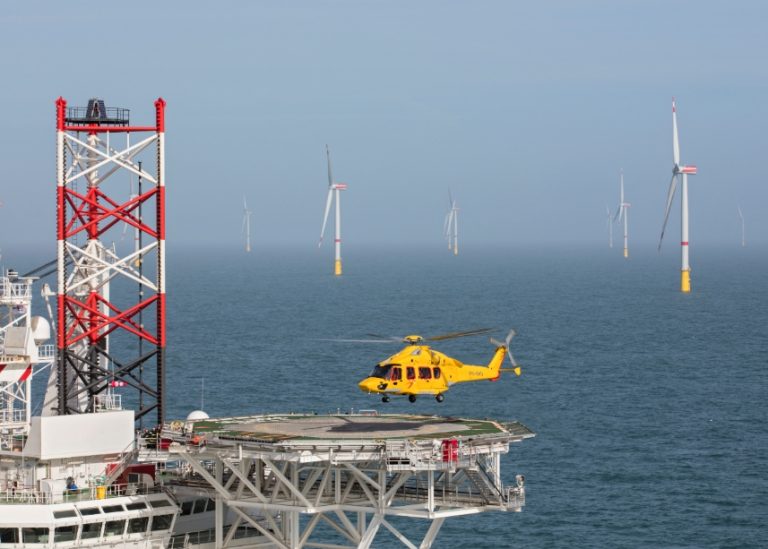 Helicopter flights will take off from Den Helder Airport in the Netherlands, while the Eemshaven heliport is also an option if required since DHSS has a vessel and helicopter support base in the vicinity.
The Dutch company also recently signed a contract with MHI Vestas for the 269MW project, under which the turbine supplier will use the recently opened DHSS support base in Eemshaven for turbine commissioning and subsequent 15-year O&M works.
"With this call off helicopter contract for Van Oord for Deutsche Bucht, we are fully involved in the commissioning and O&M phase of this wind farm, with vessel & port logistics plus helicopter operations, for 2 involved companies," said Wim Schouwenaar, CEO of DHSS.
"It can lead to cost saving operations, as we are able to act adhoc and are able to share passenger seats of the helicopters to be used, for both Van Oord and MHI Vestas."
Deutsche Bucht will comprise 33 MHI Vestas V164-8.4 MW turbines installed on 31 monopile foundations and two mono bucket foundations located 95km offshore the Borkum Island.
Canadian Northland Power plans to have the wind farm commissioned by the end of this year.