Carbon Trust Issues Suction Caissons Guideline
The Carbon Trust has published guidelines on the use of suction caissons on offshore wind farms with an aim to increase their usage.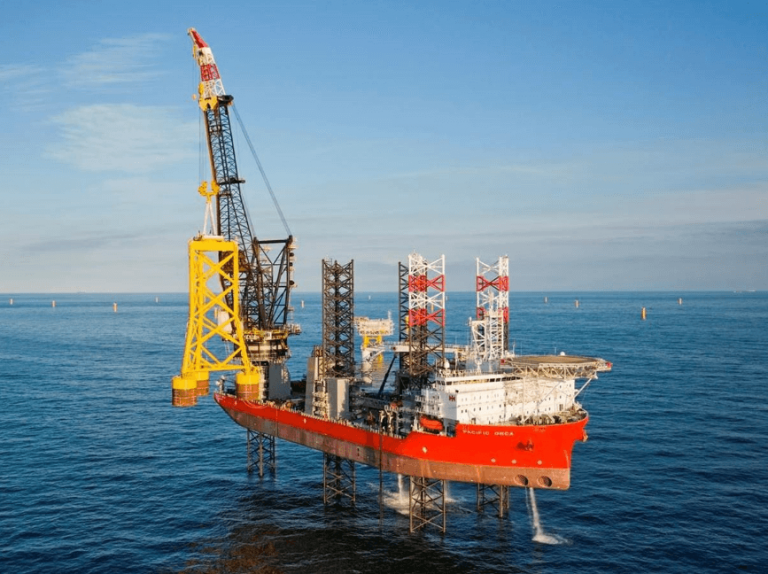 The Offshore Wind Accelerator (OWA) Suction Installed Caisson Foundation Design Guidelines features research and understanding to provide clarity and guidance for engineers looking to design suction buckets.
According to The Carbon Trust, the guidelines provide an overview of the critical factors to consider when incorporating the designs and give practical support in managing the design process efficiently and cost-effectively.
"The publication of these guidelines represents the culmination of 18 months of hard work and collaboration and an important landmark for this foundation design concept as it continues to drive down the costs of offshore wind," said Elson Martins, Manager of the OWA Foundations research area, the Carbon Trust.
The Carbon Trust emphasizes that suction caissons are seeing increased acceptance due to their potential for low-noise and quick installation, and suitability to challenging soil conditions, which enables them to compete with monopile and jacket designs.
The guidelines were written on behalf of OWA by an author team led by Cathie Associates and consisting of subject matter experts from the University of Oxford and SPT Offshore.
"The guidelines provide the industry with a long sought after methodology that gives greater clarity to designers and developers on the key issues concerning the design of suction caissons," said Jamie Irvine, Senior Engineer from Cathie Associates. "These guidelines are for the geotechnical design of suction caissons and present the current state of knowledge and good industry practice for SICF design."
Suction buckets foundations are used on Vattenfall's European Offshore Wind Deployment Centre (EOWDC) in Scotland for supporting 8MW turbines, as well as on Ørsted's Borkum Riffgrund 2 offshore wind farm in Germany.