Marlinks Wins Northwester 2 Cable Monitoring Gig
The Belgium-based Marlinks has secured a contract for monitoring the cable burial depth of the Northwester 2 offshore wind farm.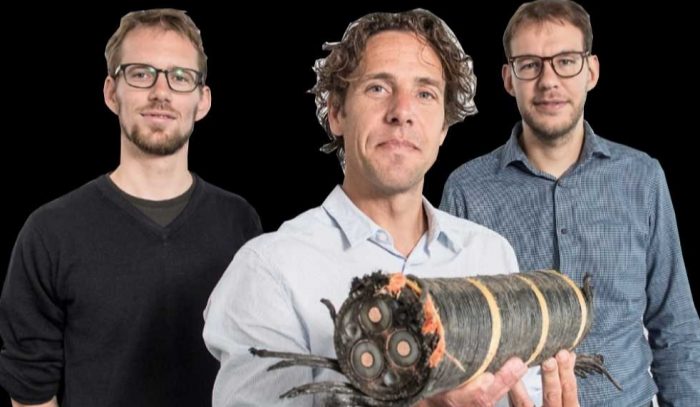 Marlinks will monitor the burial depth of six inter-array cables and one export cable, which will be equipped by the company's distributed temperature sensing (DTS) measurement system.
According to Parkwind, the majority owner of the 219MW project, the system uses the recorded temperatures and soil conditions to continuously calculate power circuit ratings and burial depth of the cables allowing an accurate follow-up on risk for failure.
The hardware will be installed on the substation in May, with the system expected to be fully operational when all cables are installed in October.
"One of the challenges over the lifetime of an offshore wind farm in the Belgian concession zone is to monitor and maintain correct burial depth of the cables. Marlinks provides an innovative monitoring solution allowing for up to date risk assessment," said Peter Caluwaerts, Project Director of Northwester 2.
Norddeutsche Seekabelwerke GmbH (NSW) will deliver the inter-array cable, while Nexans is in charge of supplying the export cable. Tekmar Energy will provide the cable protection system (CPS).
Northwester 2 will comprise 23 MHI Vestas Offshore Wind 164-9.5MW turbines located some 51km off the Belgian coast. Offshore construction is expected to start in June 2019 and the commissioning is scheduled for 2020.