Siemens Gamesa 8.0-167 DD Turbine Gets Provisional Type Certificate
Siemens Gamesa has secured a Provisional Type Certificate for the SG 8.0-167 DD offshore wind turbine.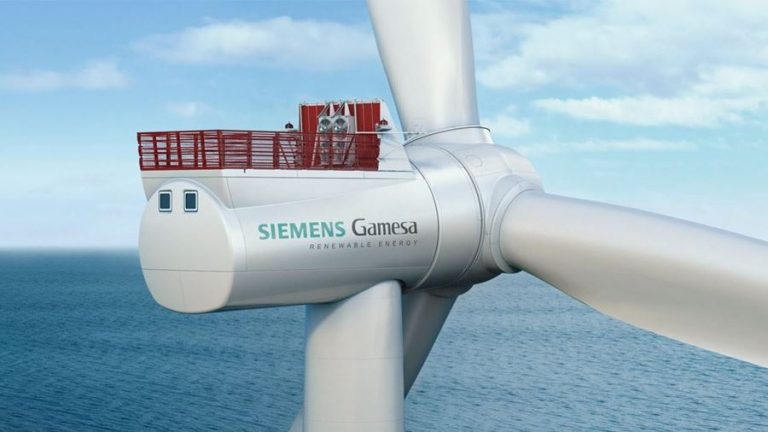 The new direct-drive offshore wind turbine has a rotor diameter of 167 metres, with its B82 blades allowing for an 18% greater swept area compared to the SWT-7.0-154 unit, Siemens Gamesa said. The first prototype was installed in Østerild, Denmark in September 2018.
Expected to be market-ready in 2020, the new turbine will increase the annual energy production (AEP) compared to the Siemens Gamesa 7MW model by 20%, according to Siemens Gamesa.
The SG 8.0-167 DD will debut on the Borssele I and II offshore wind farms in the Netherlands, and will also be installed on Vattenfall's three offshore wind farms in Denmark, and the 487MW SeaMade in Belgium.
Ørsted opted for this model to be installed on the 1.4GW Hornsea Project Two wind farm in the UK.
In France, the Eoliennes en Mer Iles d'Yeu et de Noirmoutier, the Eoliennes en Mer Dieppe Le Tréport, and the Bay of Saint-Brieuc offshore wind farms will feature this model. The three wind farms have a combined capacity of around 1.5GW.
The unit modified for the Asia-Pacific market is a preferred option for the 640MW Yunlin offshore wind farm, and the 900MW Changhua 1 and 2a offshore wind farms, in Taiwan.