Siemens Gamesa Turbines to Spin on Ørsted's Giant Offshore Wind Farm
Ørsted has selected Siemens Gamesa Renewable Energy as the exclusive supplier of wind turbines for the 1.4GW Hornsea Project Two offshore wind farm.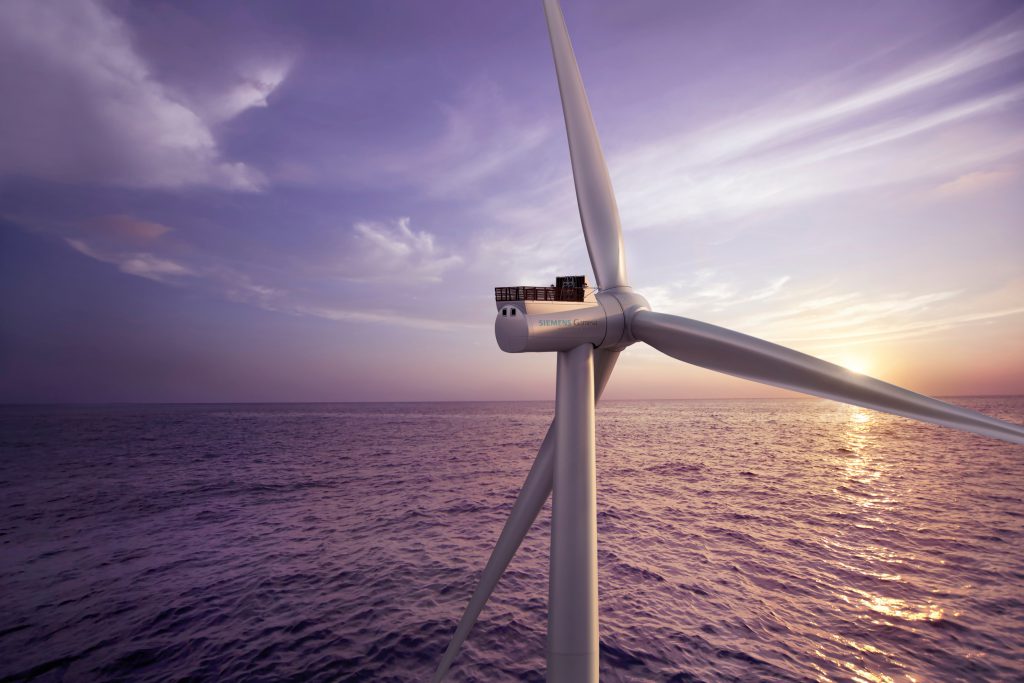 The project will deploy the SG 8.0-167 DD turbines with the 167-metre rotor.
The nacelles will be produced at Siemens Gamesa's new factory in Cuxhaven, Germany, while the majority of blades will be made at the factory in Hull, UK, where the pre-assembly work will also be carried out. Towers are expected to be partly sourced from UK suppliers.
"Hornsea Project Two will be a benchmark in Europe, not only on account of its size but also its technology. Siemens Gamesa will install the newest model from its offshore platform at this facility. The SG 8.0-167 boosts annual output by 20% and offers higher returns," said Andreas Nauen, Offshore CEO at Siemens Gamesa.
Hornsea Project Two will be built 89 kilometres from the Yorkshire coast and will be operated from Ørsted's new operations and maintenance hub in Grimsby, where construction is underway. Once operational in 2022, it will be the world's biggest offshore wind farm.
This is also the largest offshore project in Siemens Gamesa's history, the biggest to date being the 1.2GW Hornsea Project One, similarly developed by Ørsted.
Duncan Clark, Programme Director for Hornsea Project Two at Ørsted, said: "We're pleased to have selected Siemens Gamesa for the delivery of turbines for the world's biggest offshore wind farm. The Siemens Gamesa factory in Hull has already been producing blades for our Race Bank and Walney Extension and will produce the majority of blades for Hornsea Project One. This selection paves the way for more, and even larger, UK made blades at a UK offshore wind farm, underlining this country's world-leading position in the sector."
Hornsea Project Two was awarded a Contract for Difference (CfD) at the lowest-ever price for offshore wind in the UK in September 2017. The strike price is 50% lower than the previous round of CfD allocations in 2015.
Ørsted is also in the consultation process for Hornsea Project Three.