Last Turbine Up at Merkur
The last of the 66 GE Haliade 150-6MW turbines has been installed at the Merkur offshore wind farm in the German North Sea.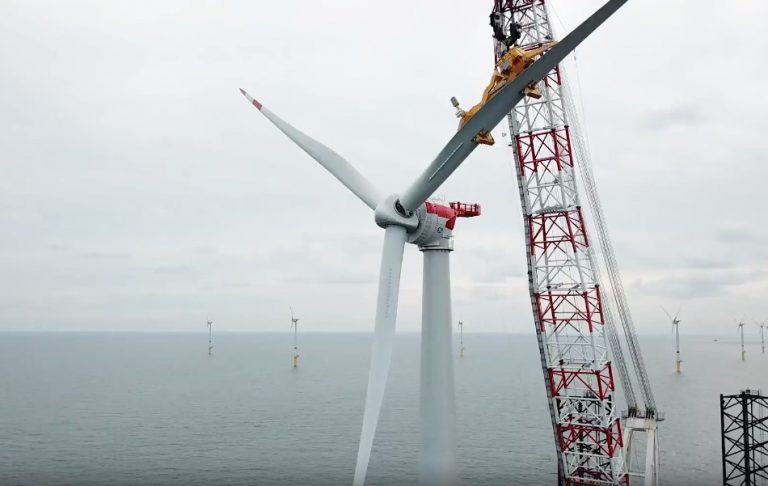 The turbine installation was carried out by the jack-up vessel Seafox 5, which installed the first unit at the offshore site some 35km north of the island of Borkum in March.
At the beginning of June, the 396MW project produced first power following a successful test on the MO40 turbine.
The 66 GE 6MW turbines are slated for full commissioning in 2019.
Merkur Offshore GmbH, a joint venture between Partners Group, InfraRed Capital Partners, DEME Concessions and Coriolis, is the developer and owner of the project.
Source: GE Renewable Energy/ YouTube