Merkur Produces First Electricity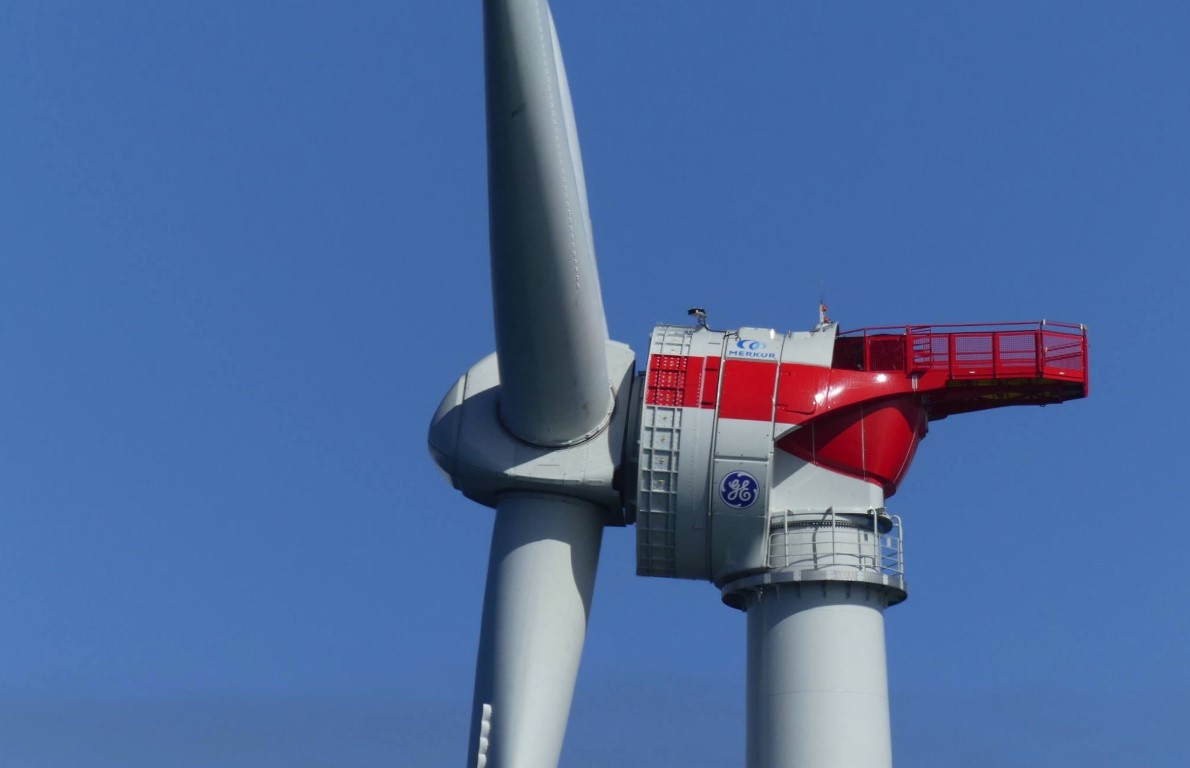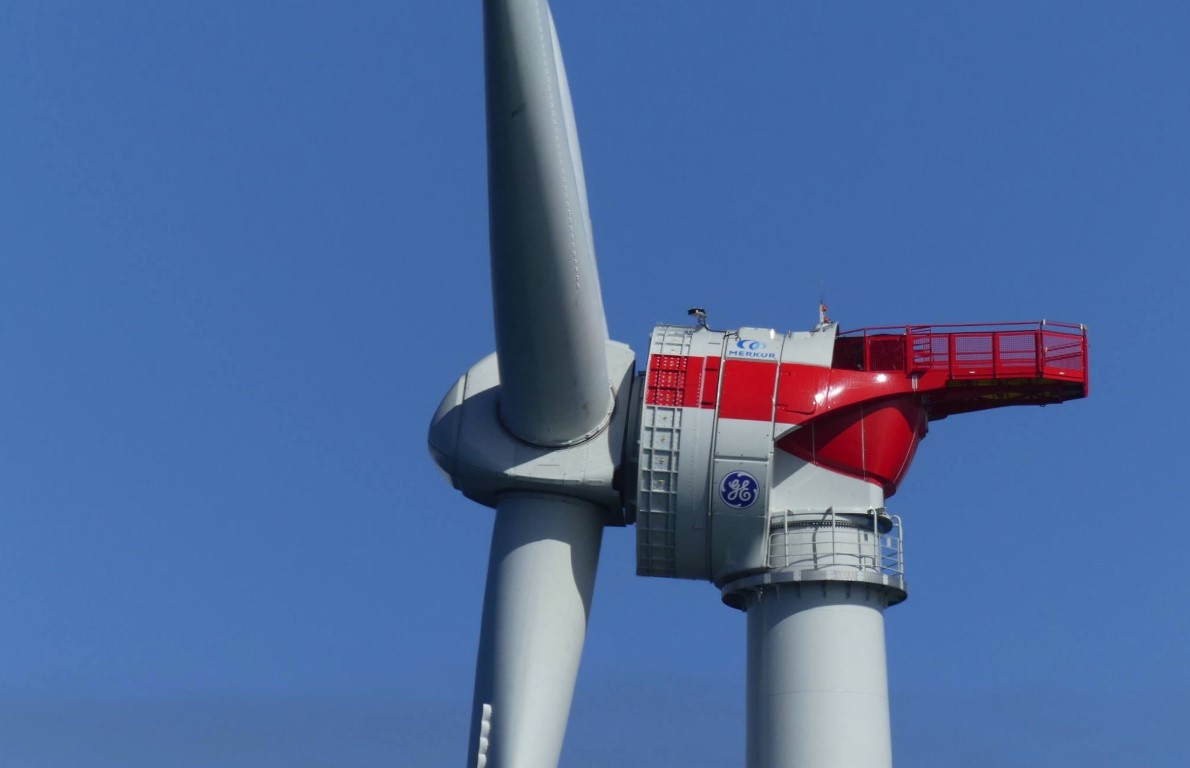 The Merkur offshore wind farm has produced its first power following a successful test on one of the wind farm's GE Haliade 6MW wind turbines, according to Merkur Offshore GmbH.
The first test on the MO40 turbine generated power to the mini-grid. Power was gradually increased to 2MW, which was the maximum power that could have been achieved with the wind speed at the time, Merkur Offshore said. Further power tests will continue the coming days if the wind speed allows it.
The jack-up vessel Seafox 5 is currently installing the 66 GE Haliade turbines at the site in the German North Sea, with more than a third of the units now in place.
The remaining turbines are scheduled to be installed by September 2018 and the 396MW offshore wind farm is expected to be fully commissioned in 2019.
Merkur Offshore GmbH is a joint venture between Partners Group, InfraRed Capital Partners, DEME Concessions and Coriolis.
Photos: Alexander Kuhn, Merkur Offshore