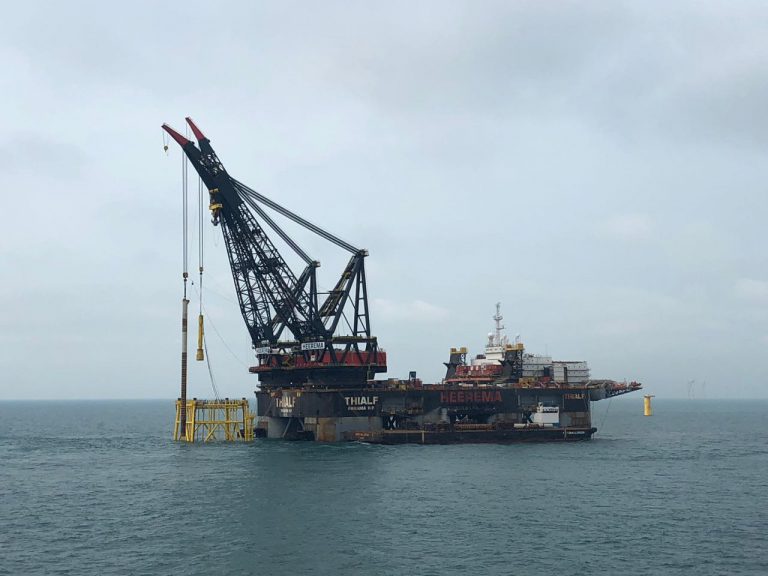 Heerema's vessel Thialf has installed the jacket foundation for the EnBW Hohe See offshore substation (OSS) at the project site in the German North Sea.
Smulders was in charge of the design and manufacturing of the steel structure for both the foundation, including piles, and the topside, which is expected to arrive at the offshore site in three weeks, according to EnBW's latest social media post.
ENGIE Fabricom is responsible for the engineering, procurement, construction, installation and commissioning of the OSS, which will connect the Hohe See wind farm to the German high voltage grid via the BorWin3 converter platform, while CG is providing the HV/MV equipment and control & protection system.
Located some 95km north of the island of Borkum, the 497MW EnBW Hohe See offshore wind farm will comprise 71 Siemens Gamesa 7MW turbines.
The wind farm's foundations, OSS and cables are due to be installed by the end of the year.
EnBW is also developing the adjacent 112MW Albatros wind project, expected to enter offshore construction phase in September.