Offshore Wind Gives Northland Power a Financial Push in 2017
Northland Power has reported improved financial results for the fiscal year 2017, largely due to contributions from the Gemini and Nordsee One offshore wind farms.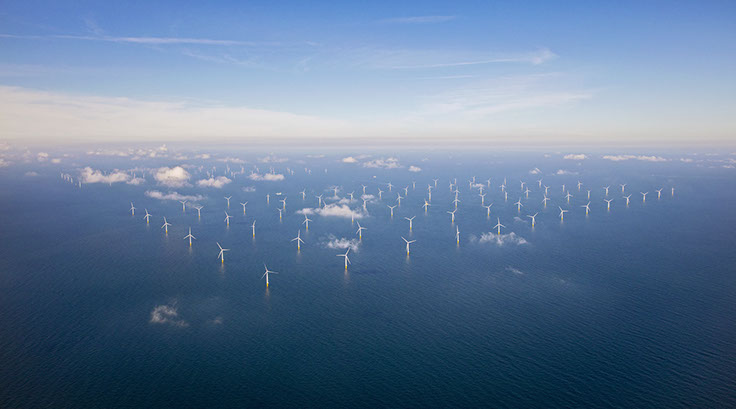 Sales increased 25% from CAD 1.1 billion (approximately EUR 704.6 million) in 2016 to CAD 1.4 billion and gross profit increased 37% to CAD 1.2 billion, the company said, attributing the rise to contributions from Gemini, pre-completion revenue from Nordsee One, as well as contributions from onshore wind facilities.
The company's net profit increased 45% from 2016 to CAD 276 million primarily due to an increase in operating income combined with a non-cash fair value gain associated with derivative contracts (CAD 50.8 million gain compared to a CAD 27.8 million loss in 2016). The positive variances were partially offset by higher depreciation and finance costs in connection with completed projects, Northland Power said.
Northland Power acquired 100% of the shares of British Wind Energy GmbH, which owns the Deutsche Bucht offshore wind farm, from Highland Group Holdings Ltd. in August last year.
The management expects the wind farm to generate adjusted EBITDA of approximately EUR 155 to EUR 175 million annually once it is constructed and fully operational in 2020.
"Our thirtieth year in business was highlighted by several notable achievements. We completed two offshore wind projects totalling €4.0 billion on or ahead of schedule and under budget, bringing our total operating capacity to over 2 GW. We also acquired a third offshore wind project, with a total project cost of €1.3 billion," said John Brace, Northland Power's Chief Executive Officer.
"We achieved a 22% increase in adjusted EBITDA and a 6% increase in free cash flow over 2016, with the 11% dividend increase announced in December reflecting our strong performance."