Seafox 5 Loading Merkur Turbine Kit in Eemshaven
The Seafox 5 jack-up has arrived in Eemshaven to load the first set of wind turbine components for the 396MW Merkur offshore wind farm project in the German North Sea.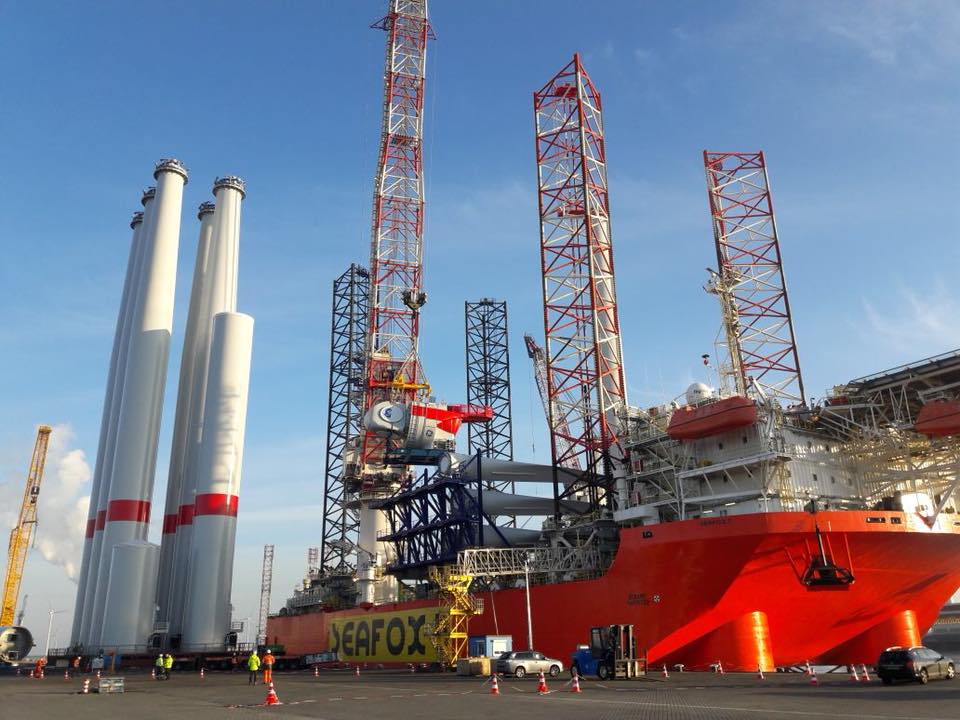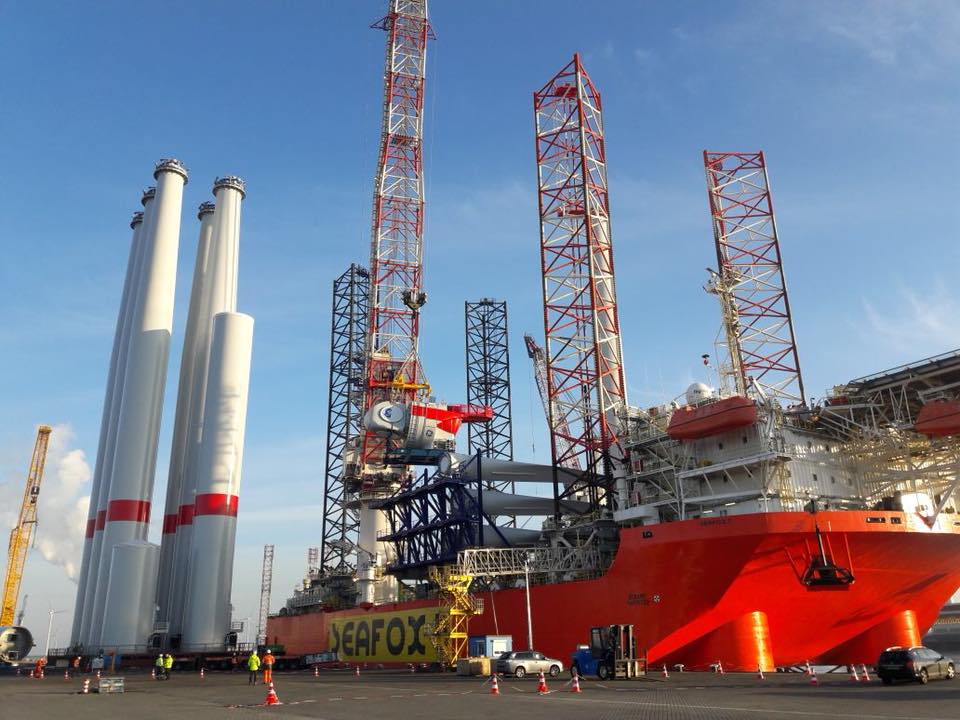 The first nacelle of one of the 66 GE Haliade 6MW turbines was loaded onto the 151-metre vessel over the past weekend, Merkur Offshore GmbH, the owner and developer of the wind farm, said.
The nacelles are being produced at GE's Saint-Nazaire factory in France, and then shipped to Eemshaven, where they are prepared for installation at the offshore site.
The blades are made in Castellon in Spain by LM Wind Power, and the towers are manufactured in Germany and China.
Located some 45km north of the island of Borkum in Germany, the Merkur offshore wind farm is expected to be completed by the end of 2018 and fully commissioned in 2019.
Prior to arriving in Eemshaven, the Seafox 5 underwent a refit in Damen Verolme Rotterdam (DVR) shipyard in preparation for the Merkur project.
Merkur Offshore GmbH is a joint venture between Partners Group, InfraRed Capital Partners, DEME Concessions and Coriolis.