Poland: FNEZ Making Case for Offshore Wind
Poland's Foundation for Sustainable Energy (FNEZ) is currently finalising a report that includes an analysis and conclusions on the potential of offshore wind in Poland, for which FNEZ hopes it will become a basis for industry and political discussion that will ultimately lead to realisation of the full potential of offshore wind energy in Poland.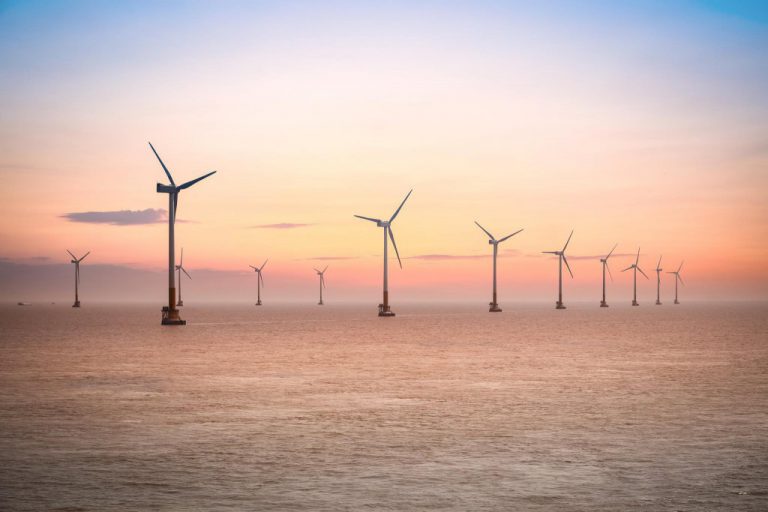 "The ambitious goal of building offshore wind farms with a capacity of 8 GW is still within our reach. Firstly, systemic solutions that will determine the guaranteed price of energy from pilot offshore wind farms need to be introduced. Secondly new grid access capacities have to be unlocked and new areas for offshore wind farms should be reserved in the currently developed maritime spatial plan," said Maciej Stryjecki, President of the Management Board in the Foundation for Sustainable Energy.
Implementation of this ambitious scenario assumes a progressive development, FNEZ states.
By the end of 2030, Poland may install approximately 4GW in offshore wind farms, with the first project – which has a capacity of 600MW – most likely to be connected to the grid in 2025. In conjunction with a parallel development of 4GW of gas power sources and the construction of a transnational offshore grid interconnections with a capacity of 2-3GW, offshore wind farms can play a key role in ensuring energy security for Poland in the years 2025-2035, according to FNEZ.
Due to ageing of the Polish energy assets and new BAT conclusions, in the years 2021 and 2030 around 9GW of new generation capacities need to be build, not including projects already under construction and in advanced planning stage. FNEZ said that this is both an enormous challenge for Polish energy sector and a huge opportunity for offshore wind.
According to FNEZ's analysis, the price of energy generated by offshore wind farms (LCOE) will no longer be an argument not to develop this sector in Poland. The LCOE in Poland should fall somewhere between 71,6 – 80,7 €/MWh for projects commenced in 2025 and 66,6 – 74,8 €/MWh for projects commenced in 2030, provided that investors will bear the costs of grid connection. If, however, the operator should bear the costs , these prices would decrease to 57-64,9 €/MWh in 2025 and 53,3-60,1 €/MWh in 2030.
"I hope that FNEZ's 'Offshore wind energy and maritime industry development programme for Poland – update 2018' will once again become the basis for a broad industry and political discussion and will contribute to the decision to develop offshore wind energy in Poland as an important tool for building country energy security and creating a new Polish economic specialization – offshore industry," Maciej Stryjecki said.
FNEZ also highlighted that Poland has a real opportunity to play an important supply chain role in the development of the potential of offshore wind energy in the southern part of the Baltic Sea, which is estimated to be 15GW. Polish industry has the capacity to supply nearly all components of offshore wind farms, with the exception of turbines, FNEZ pointed out.
All the companies from the offshore wind sector see the domestic offshore market as an important factor that can help boost growth and competitiveness as well as build an export advantage. Ports in Gdańsk, Gdynia, Szczecin and Świnoujście may become the main construction centers for the offshore energy in the South Baltic, and ports in Łeba, Ustka and Darłowo can become important service centers for Polish offshore wind farms, according to FNEZ.
"We will consult our findings during the Baltic Energy Industry Forum in Warsaw [28 February – 1 March]. We wish to build a strong case and argumentation for the coming discussion on the Polish Energy Policy. This document, which is being finalized as we speak, will decide on the future of the whole Polish energy sector, offshore wind included. Although the document is still not published, we know that all scenarios include offshore wind. We just need to make sure that the ambition level is high enough to maximize the benefits," Stryjecki said.