Ørsted Contracts Hobson & Porter for UK East Coast O&M Hub
Ørsted has appointed UK construction firm Hobson & Porter as the principal contractor for the extension of its offshore wind operations center at the Royal Docks in Grimsby, UK.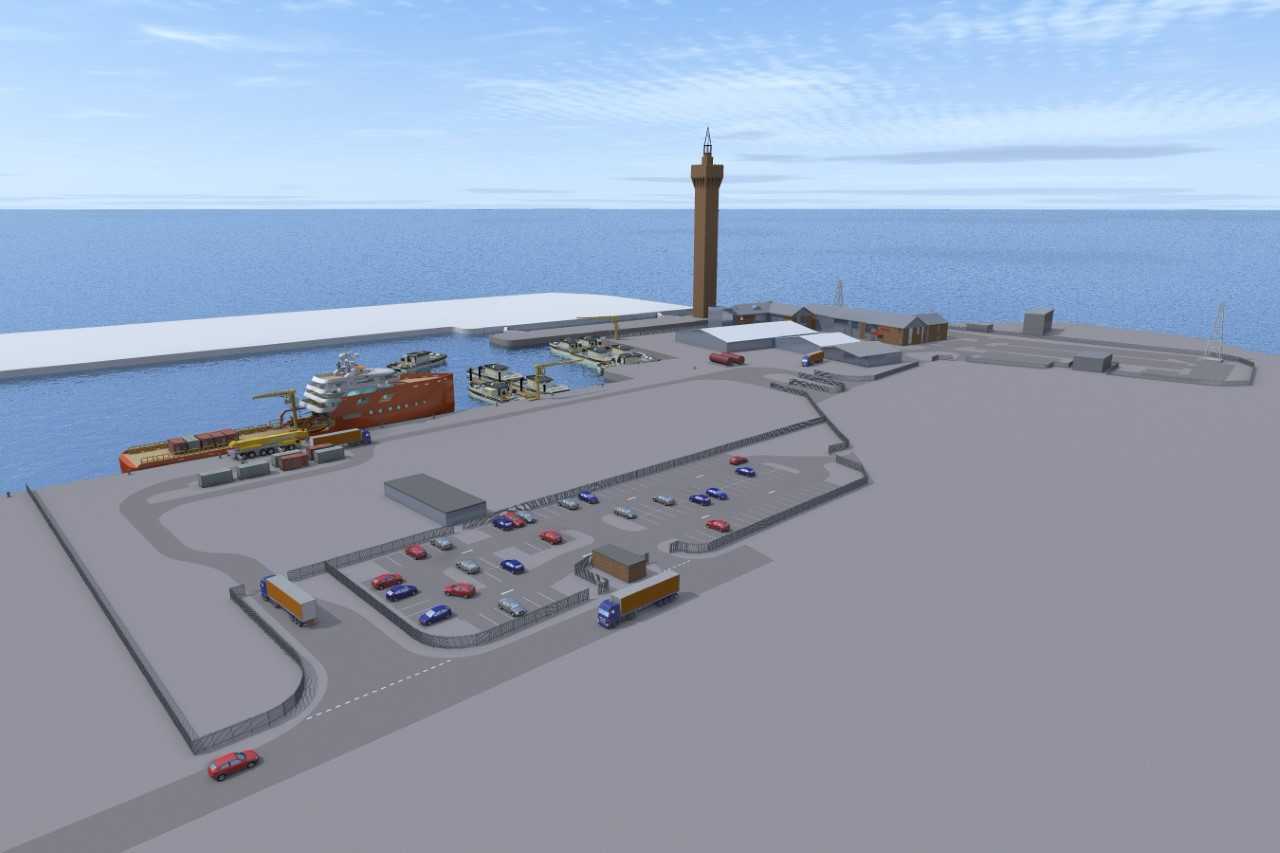 According to Ørsted, the Ørsted East Coast Hub will be the UK's largest offshore wind O&M facility and will serve some of the company's east coast projects, including the Hornsea Project One and Two, the world's biggest offshore wind farms.
The facility will be served by high-tech vessels capable of accommodating up to 60 crew and technicians while remaining at sea for long periods, Ørsted said, adding that it will also include a comprehensive marine and helicopter coordination center capable of providing 24-7 service to offshore operations across the UK and beyond.
Service Operation Vessels (SOVs), supplied by Østensjø Rederi and designed by Rolls-Royce, will operate from the new hub. Once mobilized, the SOVs will spend up to 28 consecutive days on station at the wind farm, where they will be able to service six to eight wind turbines each day, Ørsted said.
The new appointment represents Hobson & Porter's fifth contract with Ørsted. In December 2014, the company completed the operations base and warehouse for the Danish company to service its Westermost Rough and Lincs offshore wind farms. The contract included the construction of a two-story office building and the refurbishment of an existing warehouse at Grimsby's Royal Docks building to provide an onshore base for the offshore wind farm.
"Offshore wind is a major economic engine for the Humber region, and this multi-million-pound investment demonstrates our long-term commitment to the area," Matthew Wright, Ørsted UK Managing Director, said.
"Ørsted is building the biggest windfarms in the world off the Yorkshire Coast, Hornsea Projects One and Two, which combined have the capacity to generate clean energy for well over 2.3 million homes. We are proud to award the contract to a UK firm with a strong, local UK supply chain. This state-of-the-art facility will be the base for the hundreds of workers both constructing these projects, and operating and maintaining the projects we already have in the area."