ST3 Offshore Dodges Bankruptcy, Starts Restructuring Programme
Polish offshore wind foundations manufacturer ST3 Offshore has withdrawn the bankruptcy petition after receiving positive feedback from a District Court on its application to open restructuring proceedings.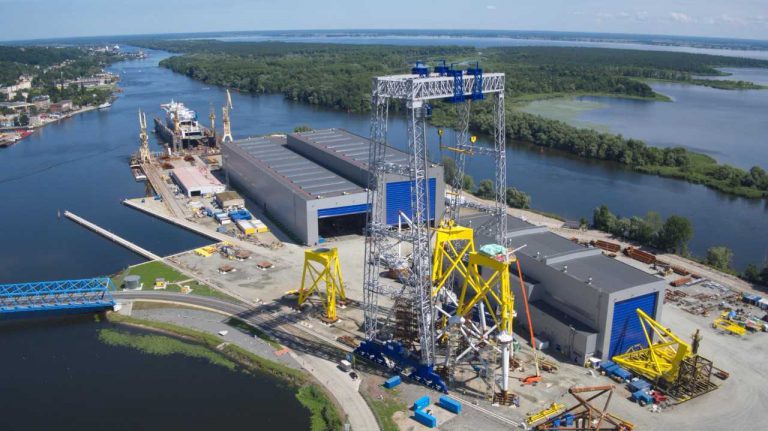 The restructuring programme, submitted by the company's new management board, enables an implementation of a recovery plan and stabilization of the company, ST3 Offshore said.
The MARS Closed-End Investment Fund has now acquired 80% of the company's shares and gained full operational control of the company.
ST3 Offshore has also negotiated a new contract schedule for Orsted's Borkum Riffgrund 2 project for which the company will fabricate 20 suction bucket foundations. The project is now expected to be completed by June 2018.
The Court's decision lets the factory operate normally and without any disruptions," said Andrzej Czech, the president of ST3 Offshore's new management board.
The submitted application for restructuring proceedings was assessed positively by the Court, who has also accepted the court supervisor, pitched by us."
The company paid off 50% of claims while the court proceedings were still ongoing, ST3 Offshore said, adding that the full stabilization is expected to be achieved after entering into arrangements with creditors.
The restructuring will allow the company to settle all other outstanding debts according to terms and rules while enabling continuous operations, especially for the period between 2020-2030, when many wind farms investments in the North Sea and the Baltic Sea are planned, including the construction of Polish wind farms, ST3 Offshore said.